When considering high-end real estate, the amenities play a significant role in elevating the property to a superior level. Upscale amenities can make a home feel like a private haven, from gourmet kitchens to spa-like bathrooms. But with so many options to choose from, it can be challenging to know what to look for in a luxury property. Let's explore some of the most popular premium amenities and what to look for when searching for your ideal home.
Gourmet Kitchen: A gourmet kitchen is a must-have for any upscale home. Look for professional appliances, ample counter space, and custom cabinetry. High-end kitchens often feature double ovens, warming drawers, and wine refrigerators, making them ideal for entertaining.
Spa-like Bathrooms: Upscale bathrooms are designed for relaxation and rejuvenation. Look for spacious, spa-like bathrooms with oversized soaking tubs, walk-in showers, and heated floors. A separate steam shower or sauna can also be a nice touch.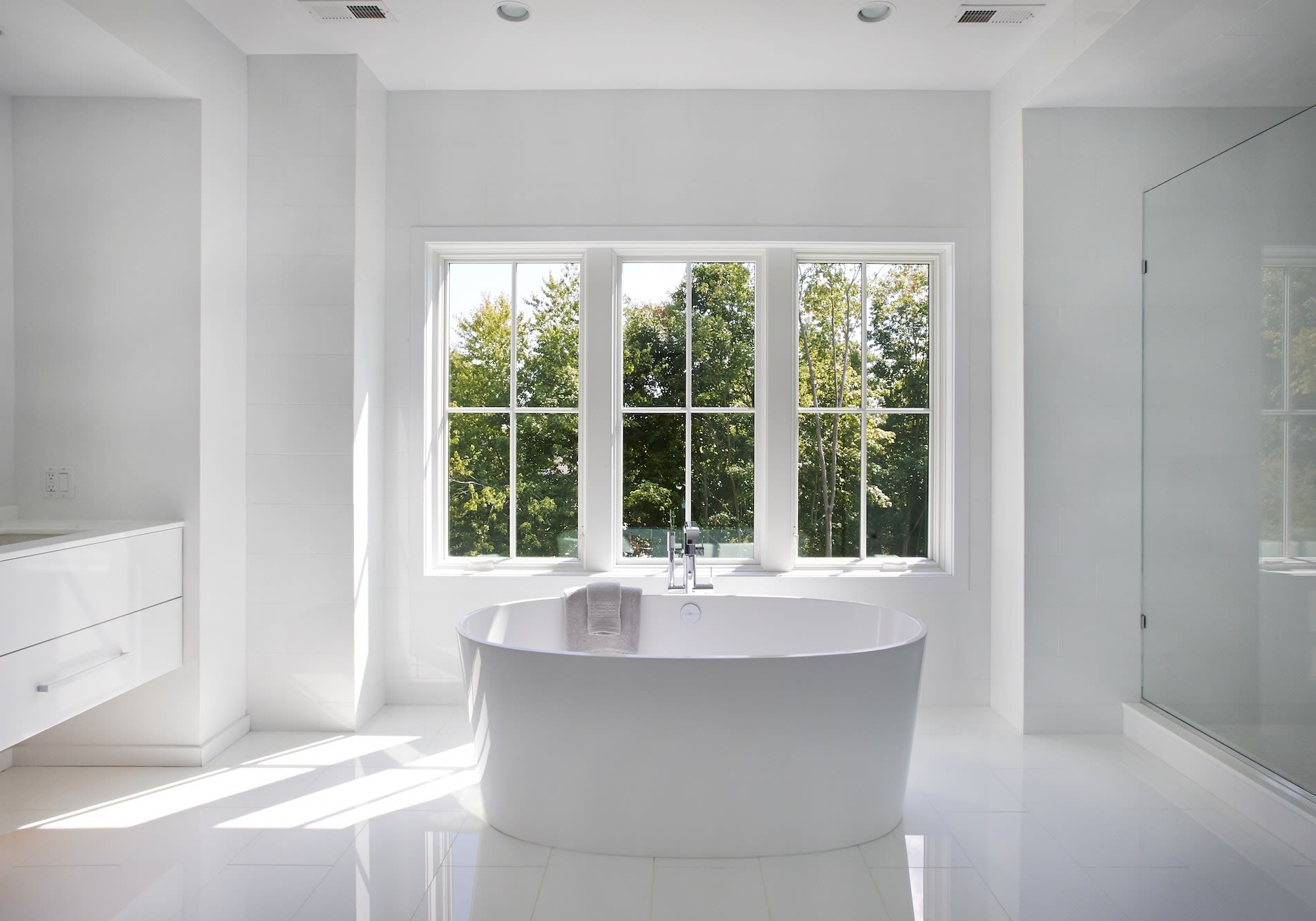 Outdoor Living Spaces: Outdoor living spaces are a great way to enjoy the beauty of nature and the fresh air. Look for premium properties with large patios, decks, balconies, outdoor kitchens, and fireplaces. A pool and spa can also add to the outdoor living experience.

Home Automation: Smart homes are becoming increasingly popular in high-end real estate. Look for homes with state-of-the-art automation systems that allow you to control sound, lighting, temperature, and security from your smartphone or tablet.

Fitness Centers: Many upscale homes feature on-site fitness centers with top-of-the-line equipment and amenities. Whether you prefer to exercise at home or take advantage of the local fitness center, having access to fitness equipment can be a significant plus.

Wine Cellars: Wine enthusiasts will appreciate the convenience of having a wine cellar in their homes. Look for homes with temperature-controlled wine cellars with custom shelving and lighting.

Themed Rooms: Some upscale homes feature themed rooms, such as a home theater, game room, or library. These rooms are designed for entertainment and relaxation and can add a touch of whimsy to your home.

Elevators: Elevators can be a convenient addition to any home, especially for those with mobility issues. Look for homes with elevators that can take you from floor to floor with ease.
When it comes to high-end real estate, amenities can make a home truly exceptional. From gourmet kitchens to outdoor living spaces, there are many features to consider when searching for your ideal home. Not sure how to find all that you are looking for? Our team of experienced real estate professionals can help you find the perfect home that is not only beautiful but also functional and enjoyable to live in.