The Norwalk, Connecticut area is home to a wide variety of incredible dining opportunities, many of them located right on the water. From Rowayton all the way up the coast to Fairfield, these incredible waterfront restaurants are serving up a variety of delectable dishes, offering plenty of new and exciting cuisines to try! Check out this list of excellent waterfront restaurants to find your next great dinner out.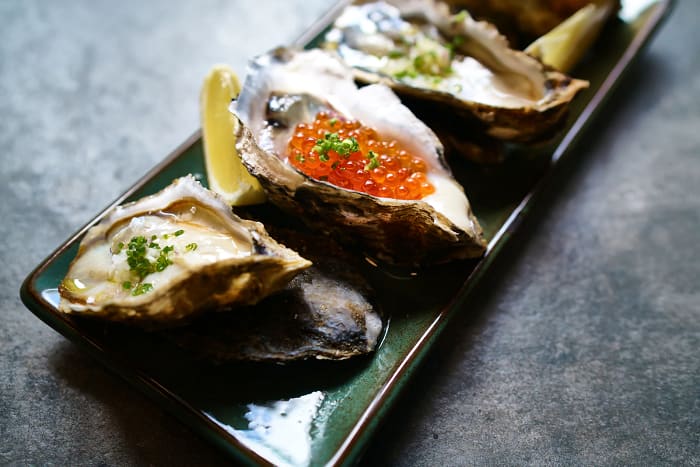 Consistently ranked as one of the best waterfront restaurants in the area, the Rowayton Seafood Restaurant serves exactly what its name implies: delicious seafood! Referred to by locals as simply "The Restaurant," this delightful spot on the water has been preparing fantastic seafood dishes since 1996. Come enjoy an incredible meal with views of the Five Mile River.

The Restaurant's menu changes seasonally, so there's always something new and exciting to try. Start with a glass of wine, a cold beer, or one of The Restaurant's handcrafted cocktails, like a jalapeno-infused tequila drink aptly named Walk the Plank. The wine list is extensive and can be ordered by the bottle to serve your whole party!

If you're stopping by for dinner, you'll want to check out The Restaurant's incredible raw bar. Choose from a variety of platters featuring shrimp, oysters, clams, crab, lobster, tuna tartar, yellowtail, and more! Order the classic New England Clam Chowder for an appetizer before delving into the extensive list of entrees. The Grilled Line Caught Swordfish is a crowd favorite, featuring black rice, sweet plantains, and a sweet but spicy mango habanero salsa. But the star of the show is, of course, the Steamed Maine Lobster. It's served with the essential melted butter and lemon, and you also get to choose a side dish (options include roasted fingerling potatoes, truffle parmesan fries, and haricot verts). Add on crab cake stuffing for a truly decadent feast!
Stop by Norwalk's Harbor Lights, a stunning waterfront seafood house, for an incredible meal with a view! With over a decade of experience delighting customers, Harbor Lights has become a local favorite fine-dining establishment. You'll love dining on the outdoor patio that overlooks the glittering Harbor as you enjoy refreshing and refined Mediterranean fare.

All produce and seafood items are locally sourced, so you know you're getting the freshest ingredients possible. Sip on a glass of wine as you enjoy items from Harbor Lights' raw bar, including Littleneck Clams (available steamed) and Blue Point Oysters. Sample some Mediterranean cuisine with a sharable small plate; some favorites are the Grilled New Zealand Lamb Lollipops, garnished with arugula and red onion and drizzled with lemon olive oil, or the Mediterranean Grilled Octopus, marinated in lemon and olive oil and topped off with peppers, onions, and arugula.

For your main course, Harbor Lights offers a balanced selection of incredible fresh seafood dishes that are quintessentially New England, along with stunning Mediterranean fare. Choose from the Live Steamed Maine Lobster served with coleslaw and French fries, the buttery and flavorful Lobster Roll, or the tasty Fish Wrap featuring the catch of the day topped off with avocado, onion, tomato, and chipotle remoulade. If you're not in the mood for seafood, try the Veal Osso Buco served with a demi-glaze over polenta, or the French Cut Chicken, which comes with scalloped potatoes and broccoli rabe served with a garlic white wine sauce.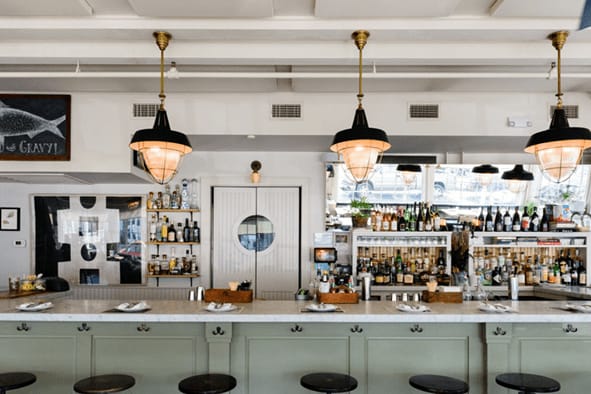 Located in a beautiful spot along the Saugatuck River, the Whelk is one of Westport's finest restaurants and seafood bars. They've built up a strong reputation as a purveyor of sustainable seafood and locally-sourced produce, so you know that each meal is prepared carefully, with freshness as a top priority.

Start off your evening with a tasty soup or salad; the Three Onion Soup featuring pumpernickel croutons and gruyere is perfect for a chilly day, and the Seafood Stew is another true standout, combining scallops, pollock, lobster, clams, fregula, chilies, and garlic aioli. You can also choose to order a delicious small plate; options include Roasted Oysters with kimchi butter and parmesan, a buttery Lobster Brioche topped with yuzu and jalapeno mayo, and Deviled Eggs with Fried Oysters that features pickled onions on the side.

Ready for dinner? Pull up a chair at the Whelk's outdoor seating area and enjoy a fantastic entree while looking out over the river. The Whelk serves up amazing seafood dishes like Shrimp and Grits served with shrimp jus, jalapeno, and ham, as well as the Squid Ink Cavatelli, which comes with shrimp, chorizo, and tomato. If you're craving something other than seafood, you still have plenty of great meals to choose from! Try the Dry Age Cheeseburger, a delicious burger that comes with all the typical fixings: pickles, bacon, onion mayo, and cheddar on a brioche bun. There's also a tasty Fried Chicken Sandwich made with pickles, pimento cheese, and cabbage slaw.
This casual French bistro on the Saugatuck River offers diners plenty of fun ambiance and relaxation. Whether you're dining inside by the large glass windows or outside on the patio, the stunning river is just steps away, allowing you to enjoy your meal in a beautifully peaceful setting! Created by noted Chef Eric Sierra (formerly of Westport's acclaimed Bistro des Amis), Rive Bistro invokes the warm and bright feel of a Parisian eatery.

Looking for a great place to enjoy brunch with friends? Rive Bistro is the way to go. They're known for early morning entrees, both sweet and savory, from the strawberry and banana-stuffed French Toast to the Eggs Benedict topped with Canadian bacon, poached eggs, and hollandaise sauce. Try a French treat like the Croque-Monsieur sandwich made with imported ham, gruyere cheese, and a bechamel sauce—add on a fried egg to make it a Croque-Madame! For that perfect morning pick-me-up, you can choose from a variety of mimosa flavors, including orange, blood orange, peach, or strawberry.

Dinner at Rive Bistro is also an incredible event, with decadent French appetizers like Escargot (prepared with garlic butter and fresh herbs), a hearty Baked Brie Crostini topped with honey and pistachio, and of course, a warm and savory French Onion Soup. Spice up your Burger entree with a choice of brie, roquefort, or gruyere cheese! If you want to try some fantastic French classics, opt for the pasta dish Beef Bourguignon or the fresh and healthy Trout Almondine, which is served over wild and brown rice and topped with haricot vert, toasted almonds, and butter meuniere.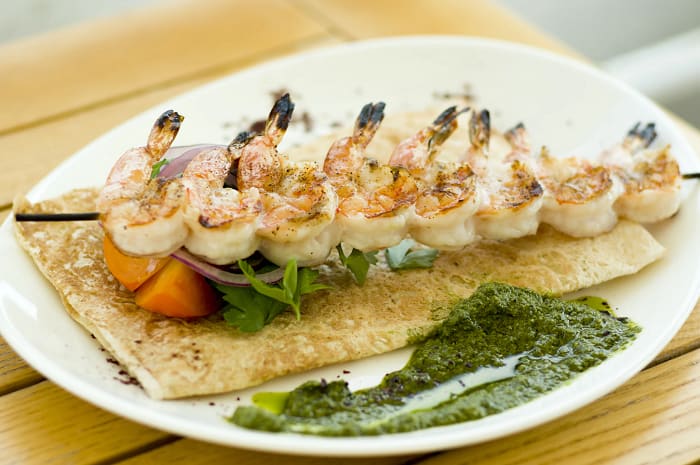 If you're searching for a more casual waterfront spot, this family-oriented restaurant has long been a Bridgeport favorite! Located right on the glistening Long Island Sound, Dolphin's Cove specializes in seafood that's served up on an outdoor deck. There's a bar area located inside for anyone that wants to stay out of the sun, and you can also purchase live lobsters and clams here at any time of the year. Due to the restaurant's fabulous location, it also serves as a marina where boaters can rent a dock slip.

Dolphin's Cove is a family-owned and operated restaurant that's been providing incredible seafood for its patrons for over twenty years! The menu is extensive as well as family-friendly, so don't be afraid to bring the kids—they can choose from kid-oriented treats like chicken wings, linguini, or a shrimp basket with fries. On the other hand, adults will love Dolphin's Cove's raw bar. Order a shrimp cocktail to start off your dining experience, or opt for the Raw Bar Platter, which features an assortment of clams, oysters, and shrimp. You can also begin your meal with a selection from the appetizer menu; some favorites include Garlic Clams topped with white wine and parsley sauce, Fried Calamari in a marinara sauce, and Clams Portuguese Style served with bacon, chorizo, and brown sauce.

In addition to seafood, Dolphin's Cove incorporates a selection of Portuguese influences into its extensive menu. Try the Portuguese Style Steak, a sizzling cut of meat served in a clay dish and topped with ham and egg in a brown sauce! There's also the Carne Alentejana, which incorporates pork, clams, and potatoes served with pickled vegetables. If you want to try Dolphin's Cove's famous seafood, some amazing options include the Surf & Turf dish, which consists of steak and shrimp drizzled with a light garlic butter sauce and served with fries and steamed vegetables. You'll also love the Lobster Roll, which can be prepared hot or cold and comes with French fries and house-made coleslaw.

Planning a move to Fairfield County? If you're in search of Westport homes for sale or the best of Fairfield real estate, contact The Riverside Realty Group today. Considered leaders in today's luxury real estate market, The Riverside Realty Group will be happy to assist you in finding the home of your dreams.