The Riverside Realty Group's marketing mandate is to consistently launch new and responsive ways to connect with qualified buyers locally, nationally and across the globe. With close to $3 Billion in sales since the firm's inception in 2007, the boutique, luxury brokerage has focused on a bespoke, comprehensive, concierge approach delivered to its clientele. Mary Ann Lindwall and Jody Peters spearhead the brand's marketing mission.
Mary Ann Lindwall, the firm's Vice President of Advertising and Marketing is continually improving the innovative, highly creative and effective advertising, marketing and technology systems that empower the brand's agents. Focused on day-to-day operations that fuel the brokerage in its mission to incorporate the industry's newest, cutting edge technology – Mary Ann provides support and expertise to agents ultimately allowing them to do what they do best, help clients buy and sell real estate achieving optimal results. Mary Ann is also a celebrated real estate professional at the firm.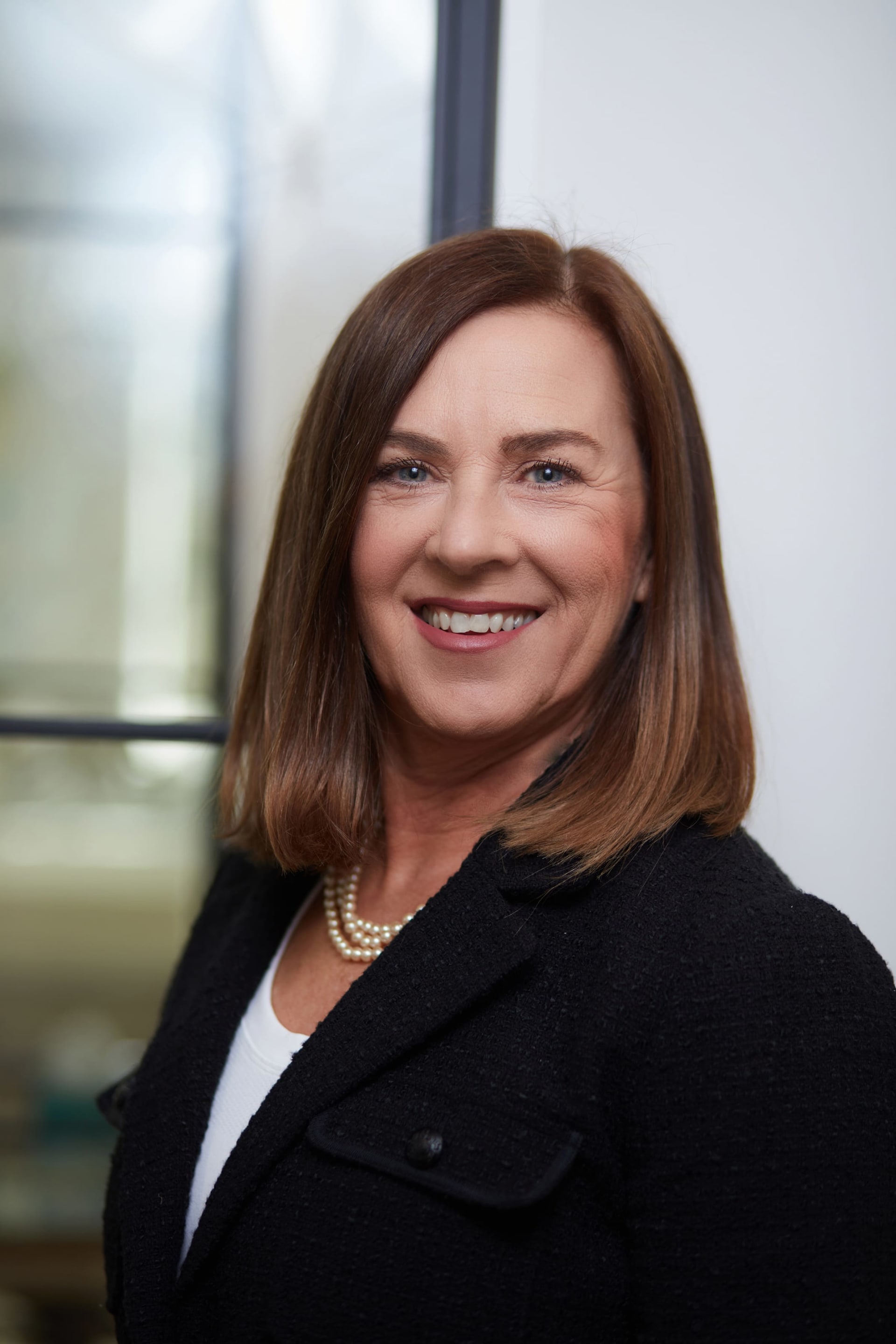 Photo: Videler Photography
How long have you been with TRRG and what is your previous experience: I have been with TRRG since April of 2017. Prior to that I worked for William Pitt Sotheby's in Westport but took a 2-year break from Real Estate to go back to the corporate job I had in my 20's. Graphic Communications Sales with Xerox.
What's your favorite part of the job: My favorite part of the job is discovering new technology that will enable our agents to do their work more effectively and then teaching that to our team.
What do you love most about TRRG: It is the best place I have ever worked. It is truly a family/team atmosphere. We all work together so that each member of the team can shine. The culture begins at the top, Sue and Justine are genuinely focused on each agent's success.
What is your favorite thing about the new HQ location: Hard to choose just one. Our new Saugatuck location cannot be beaten. I can't wait for warmer weather so I can walk by the river to pick up lunch at one of the many great places.
Jody Peters, the brokerage's Vice President of Brand Strategy and Business Development works to make certain that The Riverside Realty Group receives optimum visibility in the industry's landscape. Ensuring a cohesive, brand experience internally and externally, Jody works to emphasize the brokerage's mission of being committed to first-class, personalized service delivered with the greatest integrity and refinement. She works hand-in-hand with agents and leadership to identify new business opportunities and builds strategies to activate those initiatives.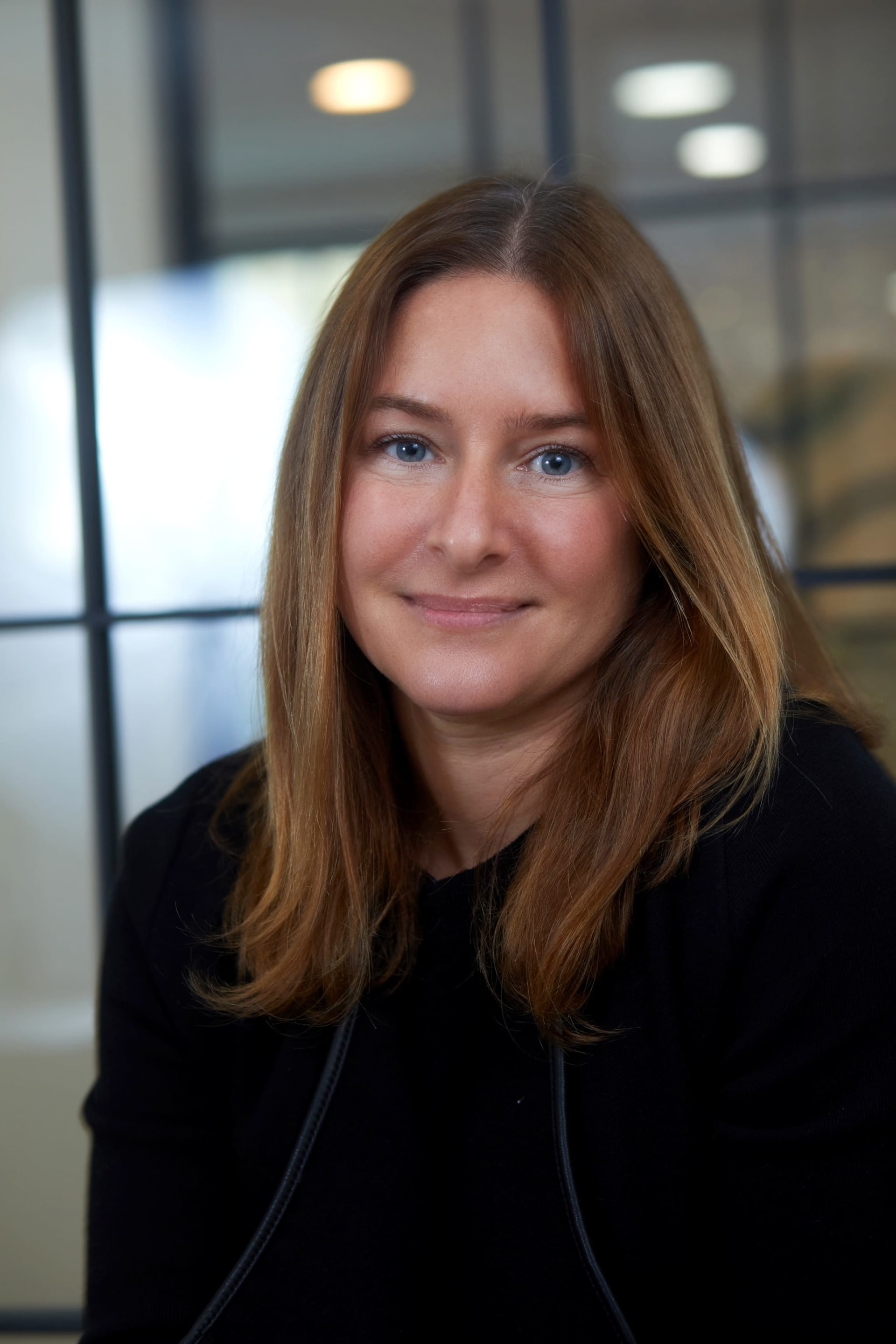 Photo: Videler Photography
How long have you been with TRRG and what is your previous experience: I've had my real estate license held with the firm since March of 2019 but this role is new to me as of September 2020. The majority of my career was spent in fashion, specifically in merchandising with a focus on new business strategy and development but I did partner with a good friend and local interior designer for years too. I've worked with brands of all sizes: vineyard vines, ASHA by Ashley McCormick, Lillian August, Coren Moore Bridal Design and Burberry to name a few. I also spent a brief amount of time in the advertising industry working in PR and later account management.
What's your favorite part of the job: I love that each day brings something new and often with pivots mid-day. This role requires a lot of self-motivation and creativity, two elements I personally thrive on. I also really love that I take a challenge in the business or a challenge to an agent and transform it into an opportunity. How amazing is that?! Bring on the challenges, they are just opportunities in disguise!!
What do you love most about TRRG: The people! Done. We have the best team of agents and the most amazing ownership you could ever dream of. As Fairfield County's top independently owned and operated boutique real estate brokerage all decisions are made in-house. Our leadership hand-selects agents which makes a huge difference. Everyone here operates from a place of teamwork, trust, commitment, transparency and integrity. Sounds like an ad but it's the truth.
What is your favorite thing about the new HQ location: Well, aside from our gorgeous building and offices I have to say the proximity to The Whelk. I'm already plotting my summer stroll over for happy hour with friends and family after work!!
Mary Ann and Jody collaborate to build highly targeted, bespoke social and marketing campaigns for both the brokerage and individual agents. Their partnership ensures consistency and success in the delivery of the brand's mission to enhance the effectiveness of the firm's endeavors and broaden The Riverside Realty Group's reach.
The Riverside Realty Group's agents are backed by a team of photographers, videographers, graphic designers, web designers, social media experts and IT tech support. The creative team helps agents grow their businesses and craft promotional pieces that set them apart.