Most of us canine creatures are enjoying extra time with our human family members these days. Longer walks, lots of playtime with child siblings, more snuggles and a few extra treats like the Starbucks puppuccino have replaced days spent napping in a quiet home. No complaints here, there is so much to see and do!! Below you will find some of my ultimutt must-visit spots! If you need resources for anything, just reach out and I'll fill you in.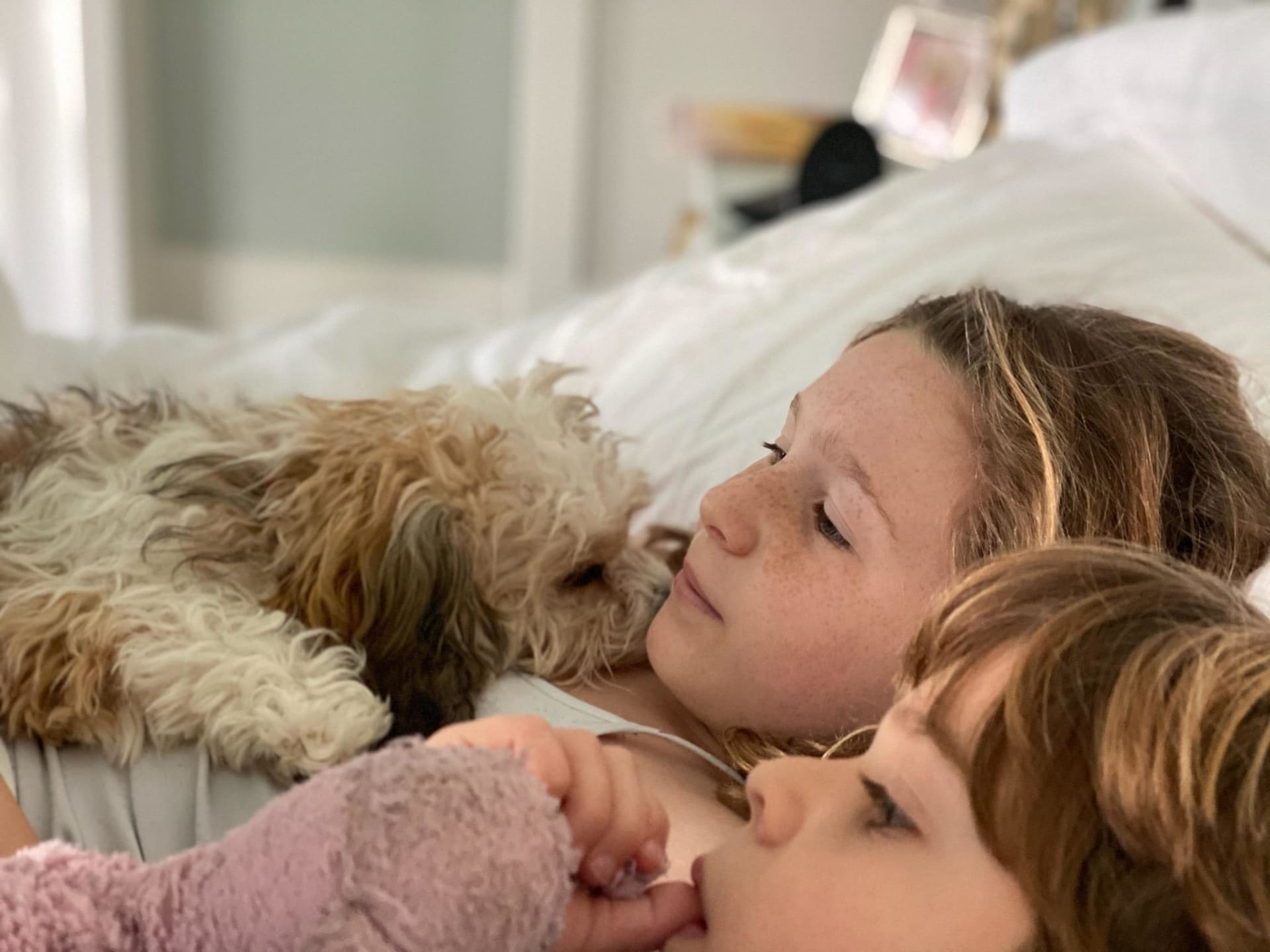 Earth Animal | Westport, Connecticut
Known for being a small store with a big heart, this family-run and locally-grown shop in Westport, Connecticut touts bringing pets and their parents together. Founders Dr. Bob and Susan Goldstein - pioneers and visionaries in the field of holistic and integrative veterinary medicine have been improving the lives of pets for over 4 decades through healing, protecting, nourishing and treating pets. Keeping harmful processed ingredients and chemicals out of our treats and meals while also respecting Mother Earth has always been at the crux of their mission. Dog-gone-it, this place is the best!! You will often find me roaming the aisles greeting my friends who also frequent the hot spot - Angela Basset Hound, Bark Obama, Bark Whalberg, Brad Pitbull, Corg Clooney, Diggy Azalea and Drooly Andrews to name a few. Please just don't tell the pup-arazzi, we dig having this hangout to ourselves. (Cookie's friends - therigthwording.com)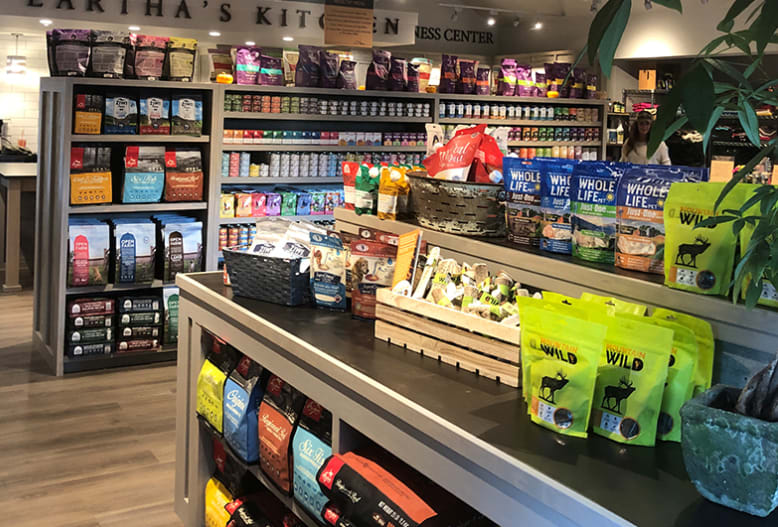 (Photo Courtesy of Earth Animal)
Winslow Dog Park | Westport, Connecticut
Located in the heart of Westport adjacent to the Westport Country Playhouse, Winslow Park is a large, public open space featuring walking and biking trails, a picnic area and most impawtantly, a large off-leash area on the northern side of the park. You'll often find Dalmatians hiding from their owners hoping not to be spotted!! We're so fur-tunate to have this park at our disposal. When you need to get out and run, this spot truly gives you a new leash on life!!
Sherwood Island State Park | Westport, Connecticut
Let's raise the woof for Sherwood Island State Park. Open to hounds from October 1st through April 1st, this 238-acre beach, wetlands and woodlands park offers lots of space to roam and plenty of wild-life to chase. Featured in the latest Vanity Fur for its majestic beauty, the vast open space is reminiscent of that seen in the movie Jurassic Bark.
Starbucks | Westport, Connecticut
Always first in line at our local Starbucks, I find that a tall Puppaccino before the children start hounding me is the right way to start the day. Now I'm not saying that the Puppaccinos are making me heavy, but maybe a bit husky? This Cavachon likes to watch her figure so I may switch to a cup of earl greyhound tea every other day. Thankfully, the menu has lots of options for us canines, a bite or two of one of the snacks help if you're having a ruff day.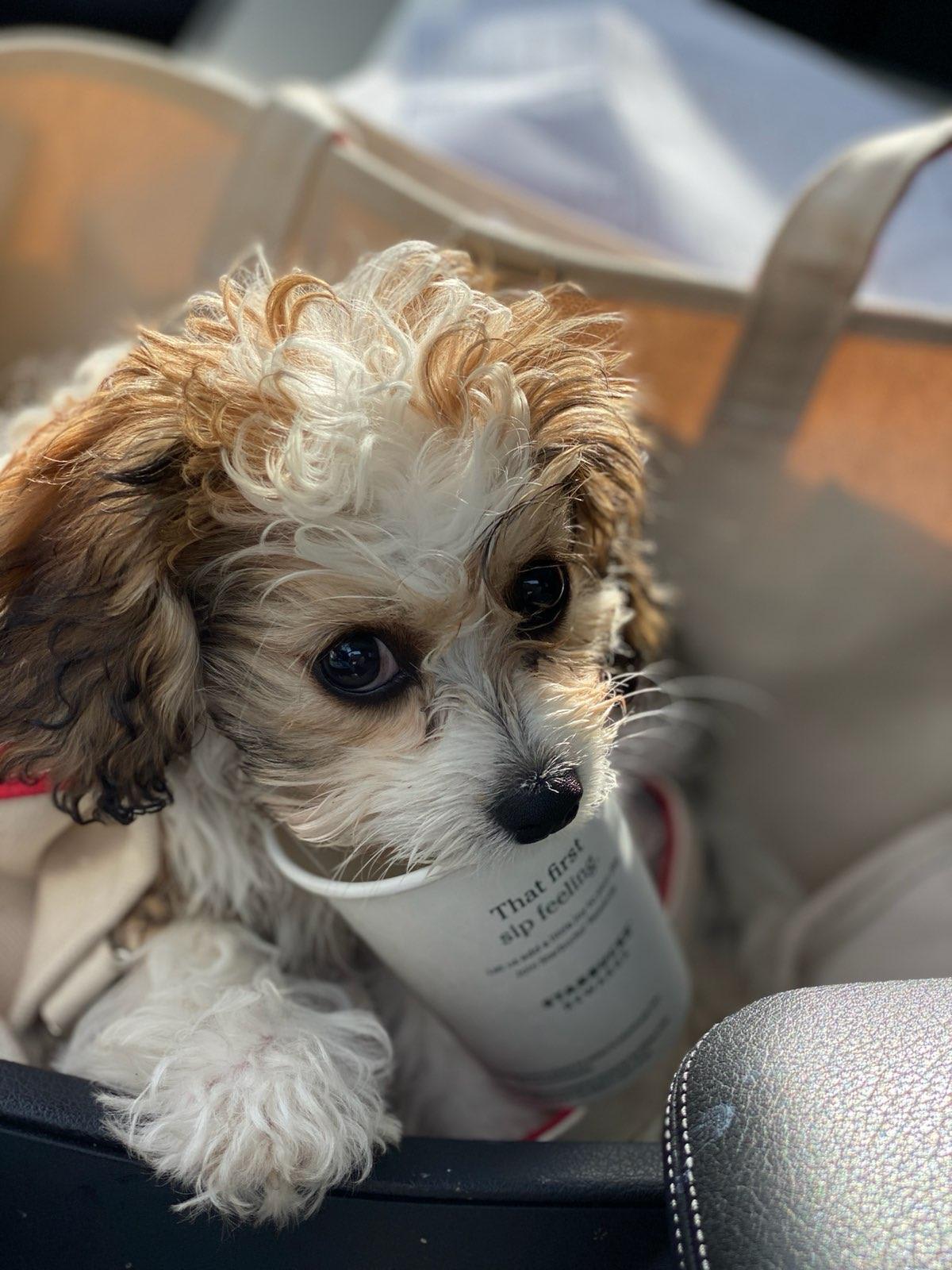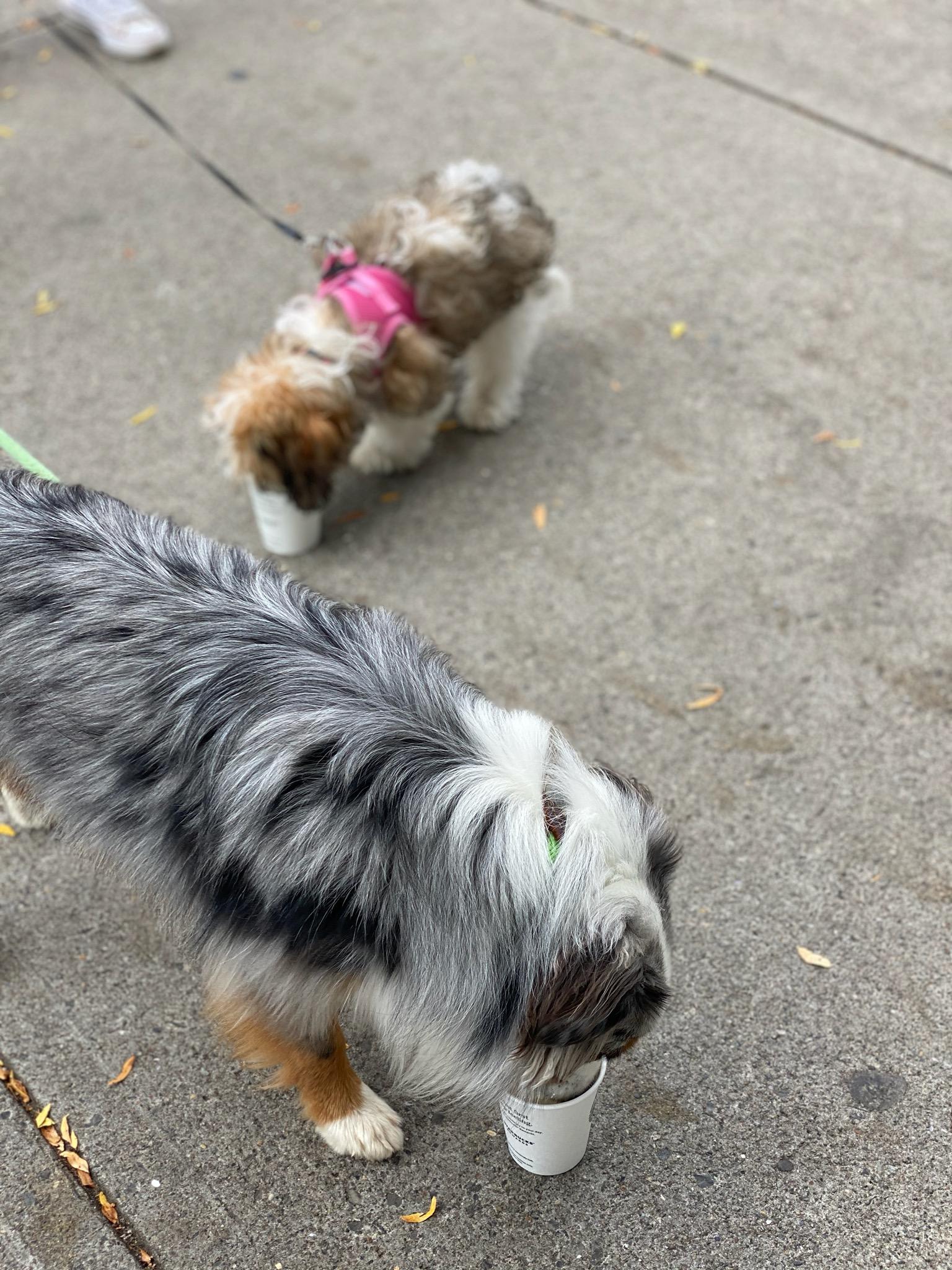 This is Spark, my BFF. Spark likes the Puppaccino too.
Compo Beach | Westport, Connecticut
Another great location from October 1st - April 1st for pup-dates, is Compo Beach. This is the go-to spot for ruff-housing!! Leash restrictions are in place due to COVID-19 but it doesn't bother me because everyone is paw-lite and courteous about personal space and clean-up. The energy here remains paws-ative and Clint Eastwoof often patrols the beach enforcing good behavior of all creatures, big and small.
Animal Doctor of Weston | Weston, Connecticut
My buddy, Dr. Chuck Noonan is a must meet!! His favorite band The Beagles is often playing on his Spotify playlist during visits. "Curing Animals Morning Noonan Night, Dr. Noonan welcomes you." Appointments are never scary or overwhelming and the doc takes a collaborative approach to treatment and care with all of his pet owners. This man is the cat's meow!!
Puppy Love Spa and Boutique | Fairfield, Connecticut
Every pup deserves a day at the spa!! Providing one-on-one treatments by appointment only, Puppy Love's technicians give extra special attention to every breed that comes through the doors. I had a great visit with Nicole recently who knew exactly how to trim and blowdry my fur. Howl I ever survive without her?! She even styled me for a day at work with mom. According to the website, pup parents will receive a phone call or text message 20 minutes prior to pick-up to avoid crowds. Just keep in mind that late pick-ups may result in an additional $1 per min and will be added to the bill.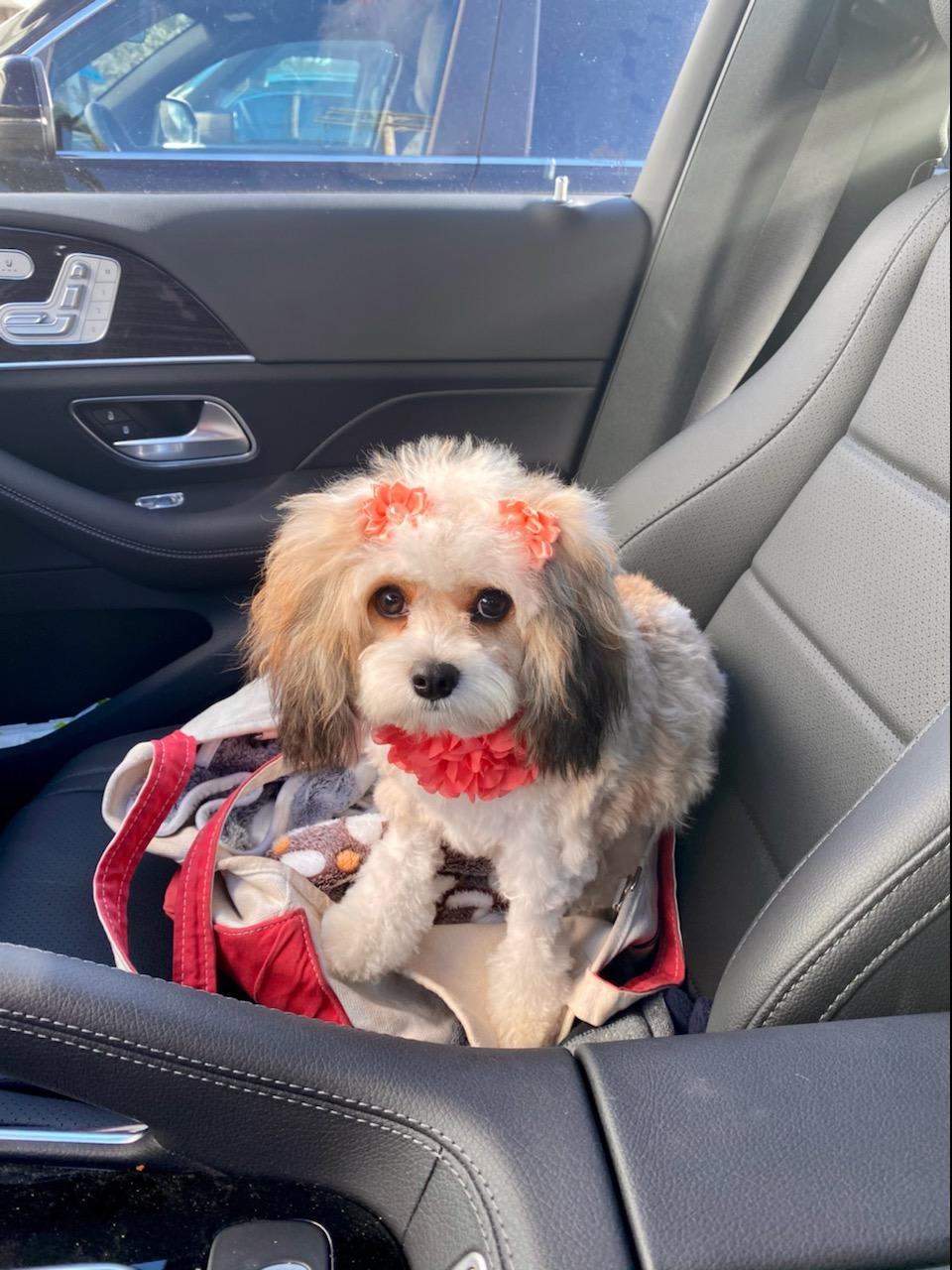 A few other great spots to explore: Ruth Steinkraus Cohen Bridge which was named after a remarkable Westporter who served as former secretary to Eleanor Roosevelt, she dedicated her life to social justice, world peace — and music, downtown Westport and the walk around the library and Levitt Pavillion. I'm pawticularly fond of the trails around the pavilion.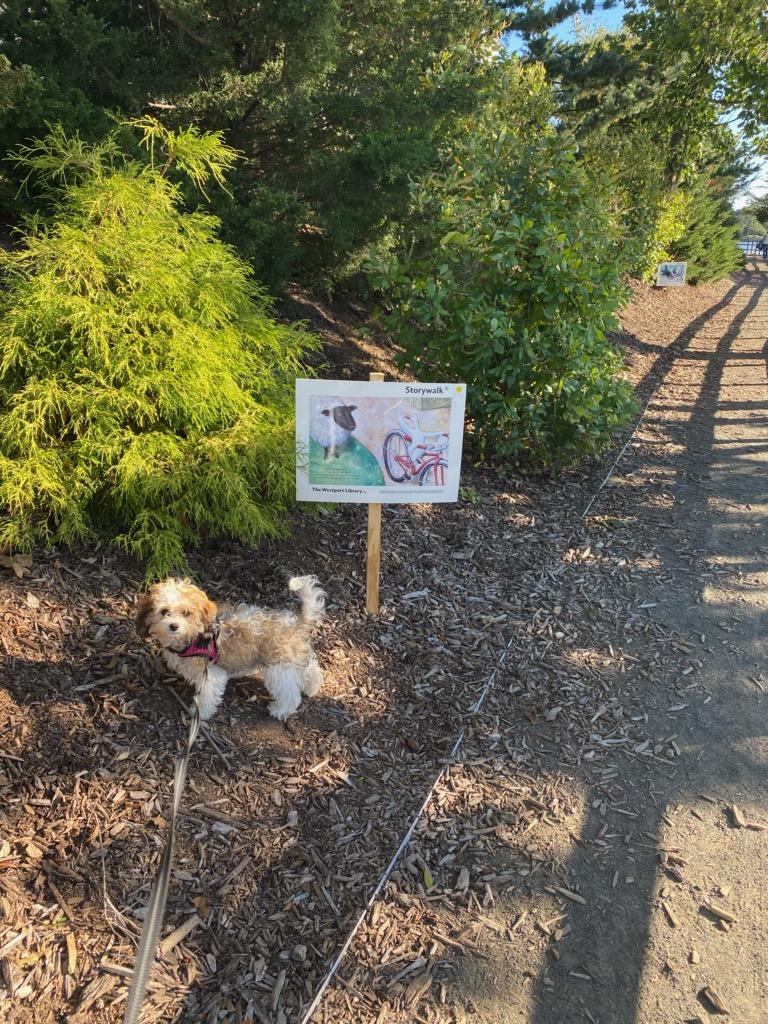 Well, that's if for now. As you can tell, I'm mutts about this town and very fur-miliar with all that it offers. Give me a yelp anytime and if you're looking to buy, sell or lease, I'm sure I have the corg-key to the dog house of your dreams.
Cookie Fink | VP Dog House Sales Division
*Pawsome pet puns provided by parade.com and therightwording.com*