We did it!! We have opened our doors to a beautiful new and exciting chapter here at The Riverside Realty Group, literally and figuratively. We have always embraced change, fought to remain the top Fairfield County real estate boutique brokerage staying true to our clients and we collectively as a team took steps forward into the future.
2020 is a year to look back on with the deepest gratitude and heartfelt appreciation! So many people have impacted this exciting next step in our journey. We would be remiss to not begin with our extraordinarily special agent team. They truly are the reason this brokerage heart beats. Each one of them is unique in their expertise, superior in the delivery of service they provide, exemplary in the integrity by which they lead and unrivaled in the way that they show compassion. We happen to also love the wholehearted approach they have taken with our industry's newest, cutting edge technology. The Riverside Realty Group has made a significant investment in an infrastructure that will not only surpass our clients' marketing needs and expectations but one that we believe will propel this boutique, solely owned brokerage to levels beyond imagination!!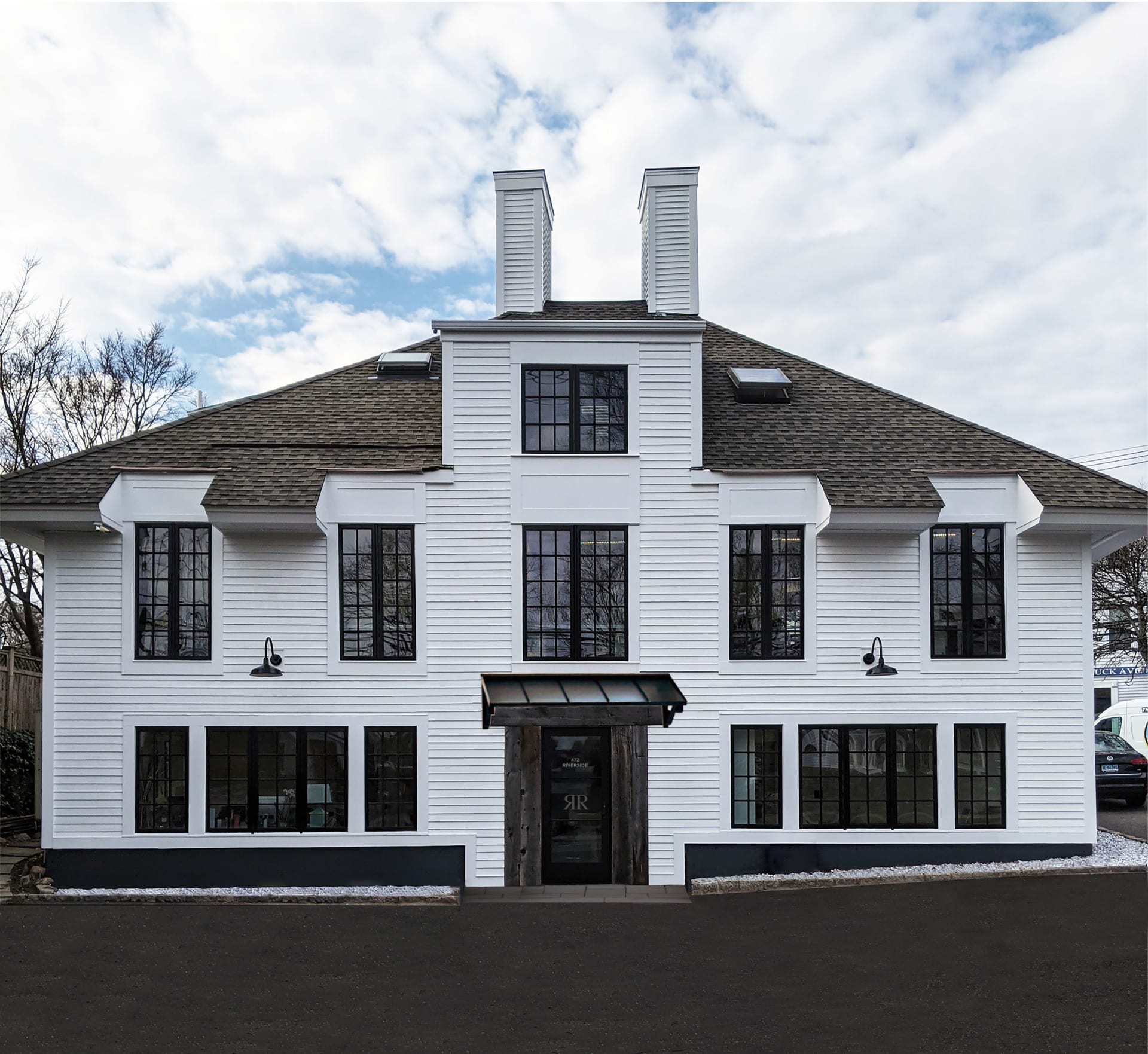 (Rendering courtesy of Randy Herbertson of The Visual Brand)
Next up, our incredible team of outstanding creatives who have made this new home look and feel so amazing. We tip our hats to architect Don Fairbanks of Donald William Fairbanks Architects, PC who helped to guide us through this drab to fab exterior refresh. His skillful approach and artistic eye for detail truly helped to make our new HQ feel distinguished and revitalized. We felt strongly about honoring our Saugatuck neighborhood's charm and architectural DNA and we think he went above and beyond to achieve this.
Another one of our amazing contributors is Principal and Founder of The Visual Brand, Randy Herbertson. He put his creative prowess and design skills to test with our signage and it far exceeded our expectations. Randy has been invaluable, lending his guidance wherever and whenever needed - helping to get our building from creative inception through it's beautiful finalization stages. His work on our pieces reflects both sculptural and magnificent elements unique to what he embodies as a creative!!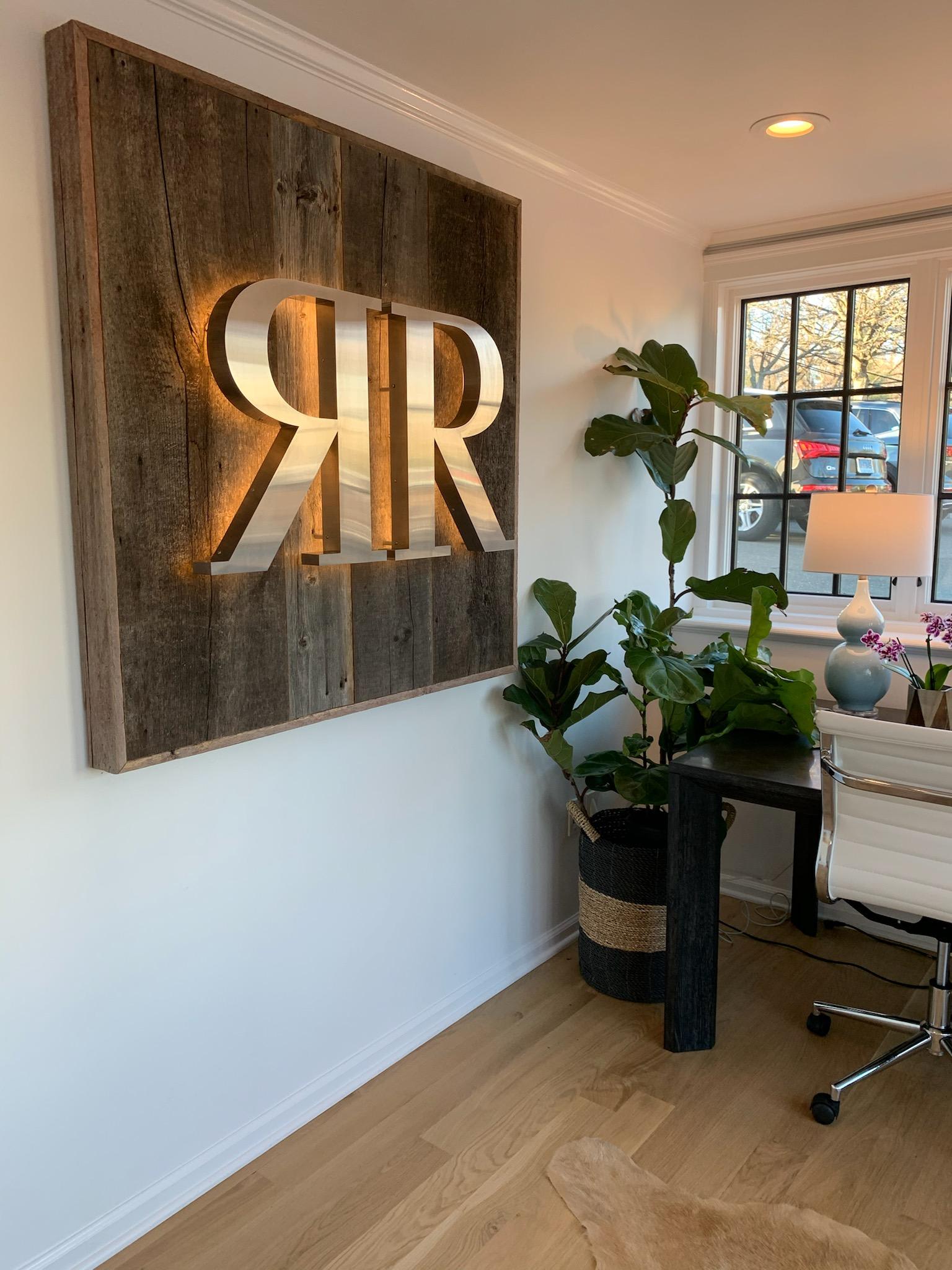 Our builder, Tony Lobo of ATL Builders - there are just not enough words of gratitude to express what we feel. Tony's contributions to our beautiful transformation are countless. He took creative hold in executing our vision. With craftsmanship and care he oversaw a gut renovation that completely reshaped the interior aesthetic of our space. A longtime friend of ours and a trusted resource, we have referred Tony to many clients over the decades with peace of mind that his skills and artistic vision will exceed standards for even the most discerning taste levels.
Finally, to our clients - THANK YOU!! We do not for one second take for granted the decades of relationships we have built. We are honored to have been entrusted with one of the most significant and meaningful decisions you will ever face. Standing by your side is such a privilege and we treasure the invitation into your lives. We deeply value the impact your choice to work with us has made on the overall success of our firm.
So, here we are wrapping up a year like none other. Our hearts are full of deep appreciation for all of the special people who have touched our lives, past and present. We have hopes for great joy and health ahead in 2021 for all of you!