There are so many options when it comes to sourcing home décor items. Do you shop online? Do you buy local? And how do you know what shop is right for your aesthetic? Lower Fairfield County is abundant in design stores, and we guarantee there is a style and look that fits your vision. Let us take you on a tour of some of our must-visit local home destinations.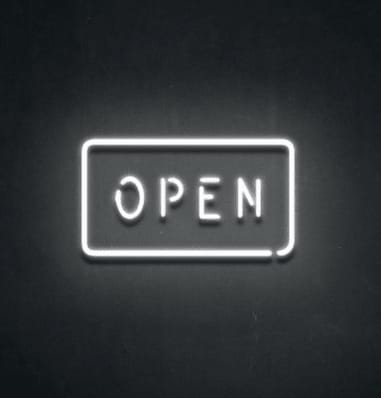 Bungalow (Westport)
Wende Cohen turned her retail dreams into reality when she opened Bungalow in the mid-1990s. She stocked her store with European treasures and has since become known for the global perspective inherent in all of her pieces. In her own words: "Bungalow is piles of symmetrical, organized yet almost over-abundant visual beauty." Wende designed her store to feel like a faraway market, through which you can wander freely and observe newness and beauty. Her collections transport visitors to Europe and the Middle East, right from her Westport store.
Bungalow offers accessories, furnishings, textiles, "ethnic chic" pieces, jewelry, and "Wende's obsessions." Each piece of furniture is distinct and "lovingly selected," while each textile is custom and unique. Wende's goal is to bring parts of the world into her shop, and she does this by honoring a variety of cultures and traditions.
Bungalow is located at 4 Sconset Square in Downtown Westport, Connecticut.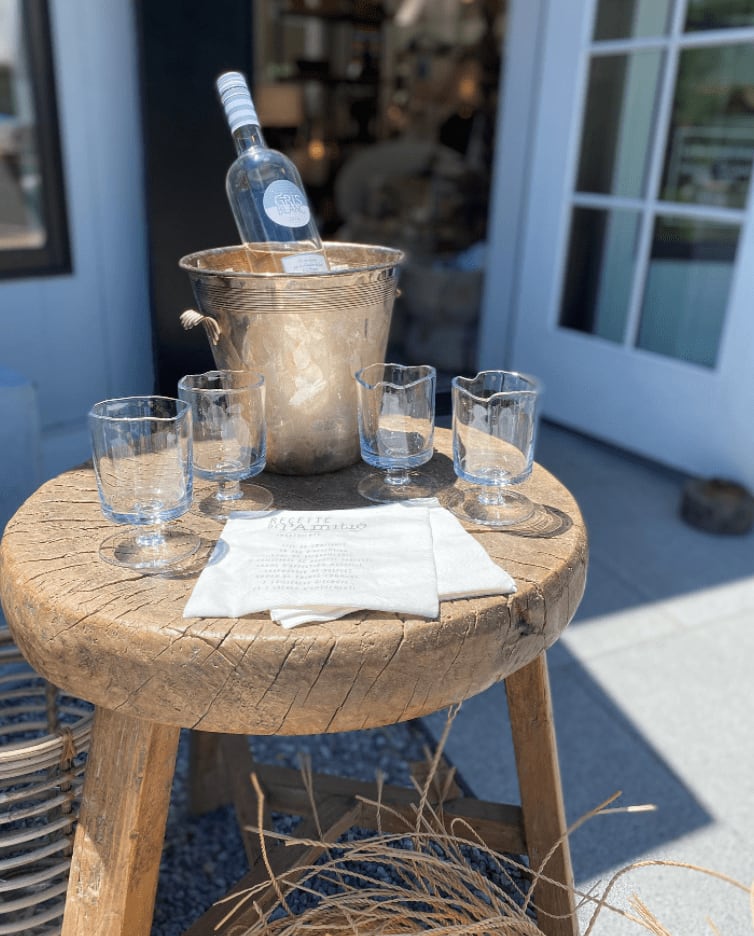 Credit: Bungalow Décor in Westport. Vintage ice bucket from France sits atop a rustic Elmwood table found in Europe and wavy edge hand-blown glasses from Belgium.
Kerri Rosenthal (Westport)
Kerri Rosenthal is an artist and interior designer. She is also the founder of a lifestyle brand and retail store which shares her namesake. Uniquely inspired by her own artistic creations, the KR apparel, accessories, home décor, fabric and wallpaper collections all feature iterations of her artwork – "stuff to love in and live in". She wants her designs to feel vibrant. She uses bright colors, fonts, and patterns to add pops of life to everything she creates.
Check out Kerri's colorful wallpapers or her custom furniture collection. Kerri is also an incredibly talented interior designer as we mentioned and has an impressive portfolio of experience.
Stop by One Sconset Square in Westport for the Kerri Rosenthal experience.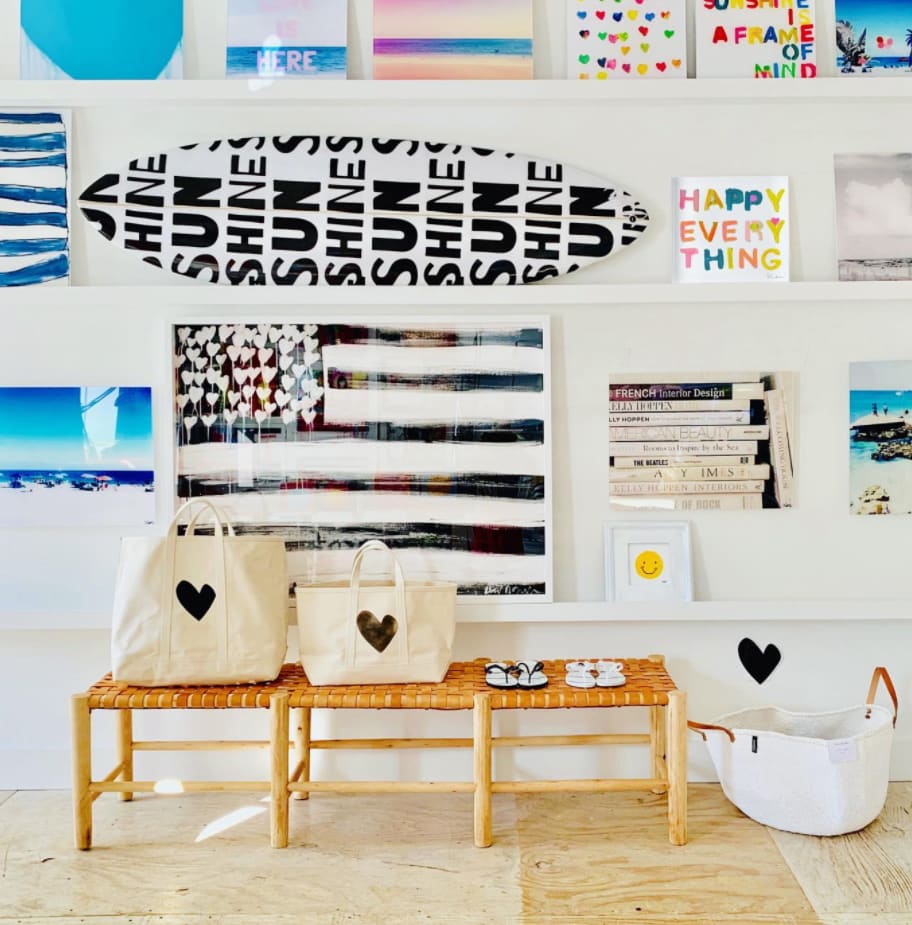 Credit: Kerri Rosenthal
Bel Mondo (Westport)
Shopping at Bel Mondo is an artistically stimulating experience thanks to the vision of store owner, interior designer and creative director Heidi Thrun. Specializing in relaxed, transitional furniture, interior design, and home accessories – this destination has something for everyone. With a neutral color palette and an emphasis on natural materials, Bel Mondo creates an at-ease, peaceful atmosphere. Straw baskets and fabric pouf ottomans pay homage to Middle Eastern influences, while white linen sofas give a breezy feel to the shop. You will likely find an array of custom hats, divinely scented candles and diffusers, coffee table books and beautiful objets. Giftable finds are just one of Heidi's many fortes!
Bel Mondo is located at 993 Post Road East in Westport.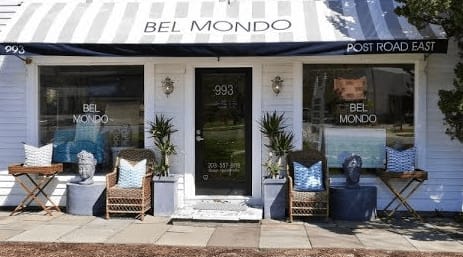 Credit: Bel Mondo
Millie Rae's (Westport)
Millie Rae's owned and curated by Cheryl Sugel, is a shop for home, garden and girl featuring a wide selection of brilliantly sourced accessories, furniture and women's apparel.
For the home... a neutral palette with accents in sea colors, sometimes with glimmer and sheen. Millie Rae's can both furnish your home and accessorize it. From painted, gilded, and distressed major furniture pieces, to piles of luxe pillows, leather poufs, glazed garden stools, mirrors, lighting, baskets, vintage silver, gift books, lovely throws and always - great candles. With serving pieces, bar accessories, and all the components of an easy stunning centerpiece, we can set your table and provide great gifts for the hostess.

For the girl... Explore our sumptuously stocked and always updated "jewelry bar" featuring modern to vintage jewelry, from casual to urban rocker, from delicate layers to bold statements. Browse our growing fashion collection of easy, fun and fashionable clothing that take her from errands to a night out on the town. It has a ideal casual chic vibe that works for any age. We round out with totes & evening bags, luxurious scarves & wraps, from faux fur to sheer linen, cashmere and silk.

For the garden... iconic stone accessories that are both decorative and functional to complement any outdoor space, from the most grand to the most intimate. Our store entrance features matching urns planted in the style of my own garden, and I always have great vessels in all sizes for your container plants.
You can find Millie Rae's at 1011 Post Road East, Westport.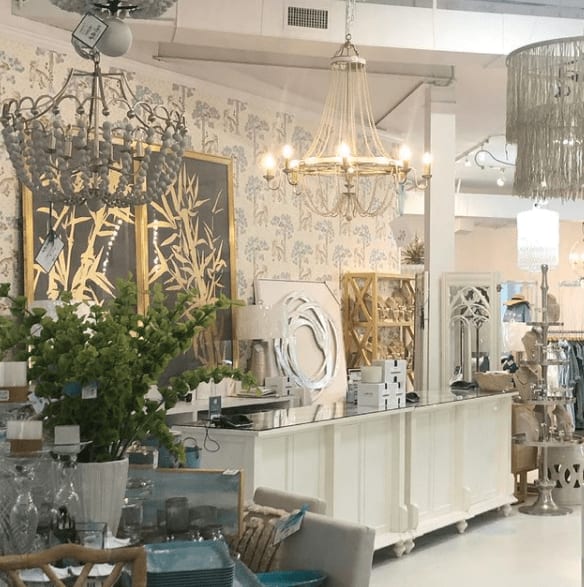 Credit: Millie Rae's
Tusk Home & Design (Southport)
Tusk Home & Design. Headed by Sarah Weiland and her talented team of buyers and designers, this group aims to fill their space with thoughtfully curated finds that feel unique and true to the aesthetic of the clients they collaborate with. The Tusk team sources their merchandise from over 1,000 vendors and assorts their shop with furniture, art, accessories, and vintage finds. The collection feels fresh, timeless, and effortless. Visit the brick-and-mortar location to experience a full sense of the Tusk lifestyle and process.
Tusk Home & Design is located at 167 Old Post Road in Southport, CT.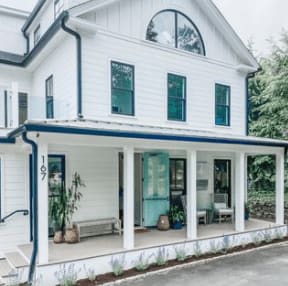 Credit: Tusk Home
The Beehive (Fairfield)
Sandra Halstead founded her retail venture The Beehive in 2013 and invited Lesley Collins to join her as a partner in 2018 which lead to an expansion and move that same year.
"Through our brick and mortar retail storefront, we bring you a collected and cohesive selection of curated gifts, lifestyle products, home accessories and furnishings. We provide full design services for projects large to small though customers and designers alike can schedule in-store product consultations for assistance in selecting furnishings right off the store floor, or take advantage of a product specialist to recommend pieces from our hundreds of vendors from across the globe. We design, fabricate and install custom window treatments, occasional furniture, seating and beds through our workroom and a vast array of fabrics and wallcovering samples are available to browse in store."
Visit The Beehive online or stop by 79 Sanford St. in Fairfield, CT.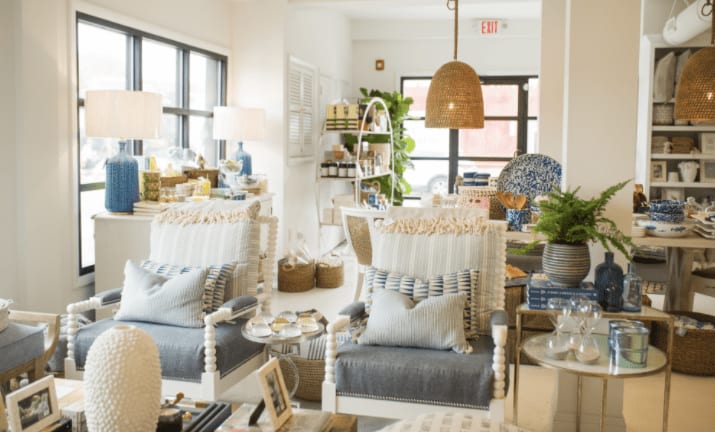 Credit: The Beehive
Lattice House (Southport)
Christopher Philip opened Lattice House in 2017. The inspiration? He and his friends were celebrating milestone birthdays and weren't satisfied with the gift selections at other shops. Philip decided to open a shop that would be fun, affordable, and dynamic. Lattice House's inventory changes every day, so there's never a dull moment. The shop specializes in Men's gifts, dog accessories, home, garden, books, and barware. You're guaranteed to find the perfect anniversary gift for your husband or the ideal vintage cocktail shaker for your mixologist sister. Lattice House also highlights "Passion Brands" — products made by micro-businesses in and around Connecticut. Every item at Lattice House has a story and a passionate creator behind it.
Visit the shop at 411 Pequot Avenue in Southport, CT.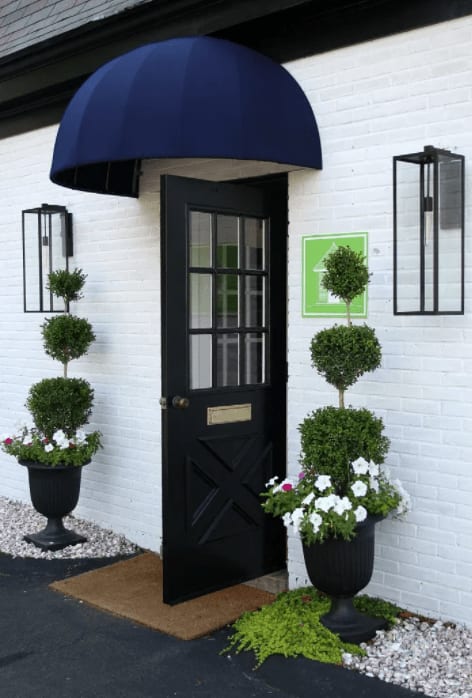 Credit: The Lattice House
Fairfield County is brimming with innovative, creative shop owners and designers which make decorating your home a dream. We hope this guide was helpful!! We have plenty of other favorites to recommend if needed, just reach out!! We are happy to expand on the list.
If you're interested in exploring Fairfield County real estate, contact The Riverside Realty Group today!