The most joyous time of year has finally arrived, but it looks a little different from the past because of the ongoing pandemic. However, many companies, organizations, and holiday events are still happening in Westport and other surrounding Fairfield County towns. If you're hoping to do something fun and family-friendly with your children, there are a plethora of holiday activities to choose from, ranging from live theater to concerts and tree hunting in and around Westport!

Most of the holiday events this year take place outside to maintain social distancing guidelines and limit the potential spread of the virus. The good news is that there are a lot of tree farms and light shows open to choose from. Be prepared for the wintery weather.
Visit One of Our Local Tree Farms
To start getting into the spirit of the holiday season, take your family to one of several tree farms in Fairfield County. Select the perfect tree while enjoying holiday festivities and sipping hot cider.
Castle Hill Farm
Sitting on almost 100 acres of land, Castle Hill Farm in Newtown is known for being both an entertaining and educational attraction. Try some of their delicious cookies and apple cider before or after hunting for the centerpiece of your holiday celebrations! Aside from cut-your-own trees (with assistance in netting and strapping the tree to your car), Castle Hill Farm also sells various precut trees and handmade holiday wreaths.
Maple Row Farm
Visit the sprawling Maple Row Farm in Easton, which has been growing some of New England's finest trees since the 1950s. Stretching across 200 acres and offering nine varieties of trees to harvest, you'll have more options than you will know what to do with!

On weekends, you can even take a free hayride! Sample hot chocolate and meet the oxen who live at the farm. Free tree wrapping is also available, and pets are welcome. Maple Row also sells some of the best firewood available for those chilly winter nights.
Jones Family Farms
If you're in the Shelton neighborhood, Jones Family Farms is the best place to get your tree. Currently, in their 73rd year of harvesting trees, this family-run farm combines tree picking with wine tasting! There are plenty of activities to keep the kids happy, too. Like the other farms on this list, the Jones Family Farms is working extra-hard to maintain a safe environment for its guests.

They're open every day except Thanksgiving until December 24, although they do require reservations on the weekends for Harvest Your Own Trees and Fresh Cut Trees. Families also receive a special pewter ornament as a keepsake!
View stunning light shows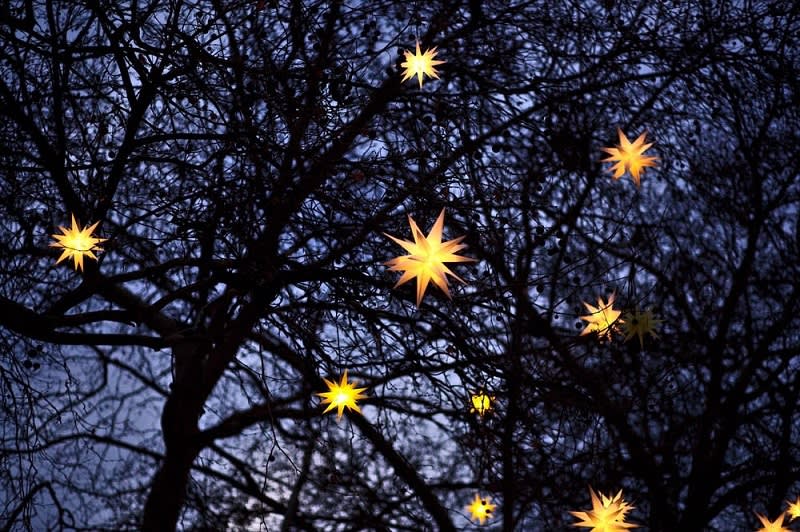 Magic of Lights
While the conditions this holiday season might not be ideal amid the ongoing pandemic, one thing we can always count on is the perseverance of drive-through light shows. Westchester's Winter Wonderland is one of the most popular holiday lights extravaganzas—and for good reason. For $25 per car, you can drive over a mile through the Kensico Dam Plaza listening to holiday music and seeing dazzling animated displays. The Toyota Oakdale Theatre in Wallingford also presents its colorful Magic of Lights experience.

Featuring spectacular displays, famous holiday scenes, and trademark characters, your entire family will marvel at the incredible digital animations created by the latest LED technology at these events. Experience the spectacles from the comfort and safety of your vehicle.
Fantasy of Lights
The Fantasy of Lights drive-through light show at Lighthouse Point Park in New Haven is yet another opportunity for families to spend time together in a safe way. With more than 60 attractions composed of over 100,000 lights, there is much to see in this breathtaking holiday showcase. Each display is sponsored by a local area business, individual, or organization.

Even better, all of the lights use LED light bulbs to save energy, making it a "green" display. Make the Fantasy of Lights your newest holiday tradition. The event is hosted all week long, although weekend hours differ slightly from the weekday hours. Single cars or family vans cost only $10, while mini busses and full-size bus tickets range between $25 to $50. All ticket proceeds go to the Goodwill of Southern New England.
Shore Line Trolley Museum
Visiting Santa this year will be a little different than in the past. While many places are still sponsoring Santa sightings, kids won't necessarily be able to sit on his lap and regale him with their holidays lists. At the Shore Line Trolley Museum, kids will love checking out the many antique trolleys, twinkling lights, and holiday decorations while savoring cookies and hot chocolate!

Santa will be present, and the kids will receive a small gift from the holly, jolly man himself. As a keepsake, families will be able to get their picture taken with Saint Nick. Reservations are not needed, and trolleys run continuously throughout the day, beginning at 11 a.m. This year, the special trolley car will run most weekends in December.

To keep guests as safe as possible, the event will be hosted outdoors. So make sure you and the little ones are dressed warmly. Only a limited number of guests will be permitted at one time. So arrive early if you can! Tickets can be purchased online or at the door.
Ice Skating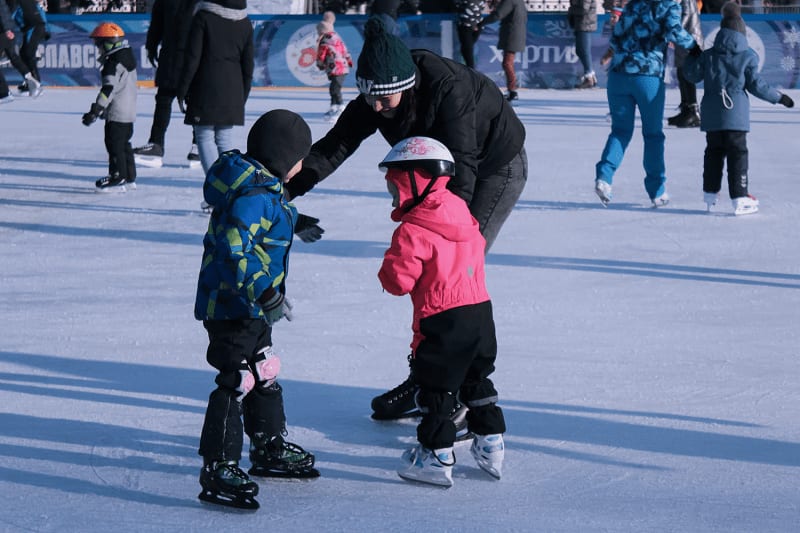 There's nothing quite like a day of ice-skating to get you into the holiday mood. This year, there are two primary skating rinks open near Westport. The WPAL Rink at Longshore, which is outdoor, and the indoor Sportsplex Ice Rink.

The Longshore Ice Rink offers rentals and blade sharpening. Both rinks are available for kids and adults, and they will be implementing safety measures. Be aware of the rules before you arrive! Prices vary depending on whether it is the weekend, holiday, or weekday. They also sell season passes and group rates if you plan to visit regularly or want to bring the whole family.

At the Sportsplex, you'll find the Fairfield Ice Academy. The Ice Academy provides an exceptional training facility with two different ice rinks for both ice-skating and hockey lessons. Lessons vary by level and ability, allowing for personalized skill development in a relaxed and encouraging environment.
12th Annual Greenwich Reindeer Festival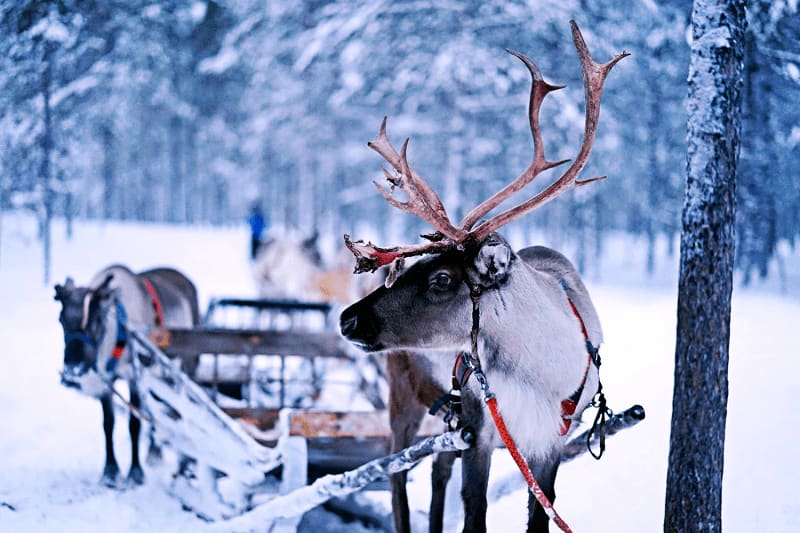 The 12th Annual Greenwich Reindeer Festival will continue in Greenwich this year. However, Santa Claus will be staying behind in the North Pole to ensure every visiting family's safety. Still, the reindeer, Dasher, Dancer, and Vixen, would love to see you!

The festival takes place from November 27 to December 22 at the Sam Bridge Nursery & Greenhouses. It is closed on Sundays and is open from 8:30 a.m. to 5:00 p.m. the rest of the week. In addition to saying hello to the animals, you can pick out a tree and shop at the store for unique, festive holiday gifts.
It's a Wonderful Life: A Live Radio Play
Fairfield County's award-winning theater company, The Music Theatre of Connecticut, will continue its 34th season with a special performance of It's a Wonderful Life: A Live Radio Play. The MTC has implemented stringent health and safety protocols to ensure the production crew and the audience members' safety.

All guests will be required to wear masks the entire time. The play itself is based on the iconic holiday classic, told in a captivating live 1940s radio broadcast featuring four actors who voice multiple characters, in addition to creating their own sound effects.

Performances take place from December 11 to 20. In-person ticket prices range from $35-65, while live stream tickets are $25. To purchase in-person tickets, call the MTC box office. Live stream tickets can be bought online.
Celebrate Virtually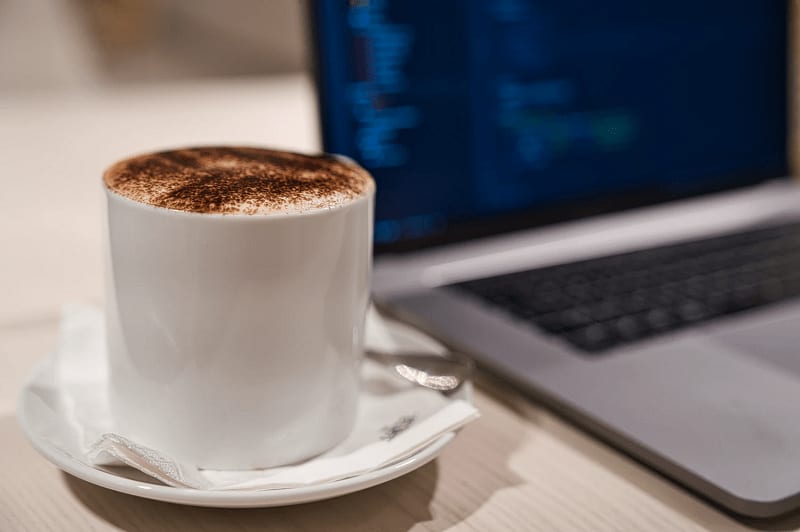 This year many of the traditional and annual events have gone virtual. It's trickier to find in-person holiday events, but there are loads of things to do online. Settle in with the family at home and check out some of these virtual activities.
Virtual Greenwich Holiday Stroll
This year marks the 12th Annual Greenwich Holiday Stroll, showing 24 straight days of video footage highlighting the local retail stores and restaurants in downtown Greenwich, Village of Old Greenwich, Glenville, Riverside, and more. Over 100 merchants are participating and sharing their services, signature dishes, handcrafted cocktails, gift ideas, and other engaging videos.

The virtual holiday stroll will be available on multiple digital platforms from December 1 through December 24. While you won't be able to visit the stores and wander through the charming Greenwich streets, you will be able to order online and maybe even make some of your favorite recipes at home!
Comfort & Joy at Home with Jim Brickman
Listen to the soothing croon of Grammy-nominated songwriter Jim Brickman this holiday season during his Comfort & Joy at Home virtual tour. Part of each ticket purchased will go toward benefitting The Bushnell Center for the Performing Arts. This special virtual concert experience will be completely live, and Brickman will blend holiday melodies with his hit songs.

If you're planning to move to Fairfield County and are in search of Westport homes for sale or the best of Fairfield real estate, contact The Riverside Realty Group today. Riverside's team members pride themselves on being industry leaders in one of the country's most sought-after luxury markets.