As winter sweeps through Connecticut, you're likely spending more time at home than ever before. Cultivating a serene home environment is key to feeling relaxed and happy during the winter months and there are many ways to evoke this sense of peacefulness through design.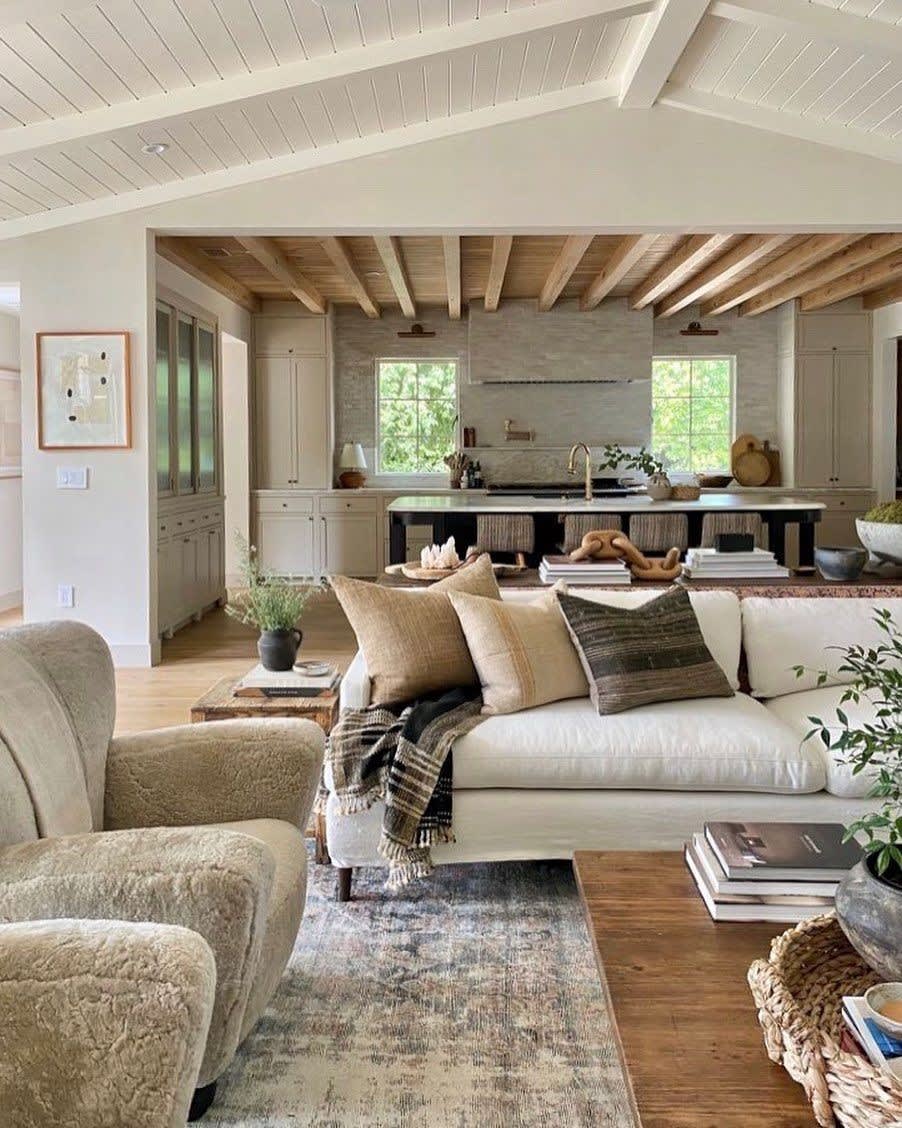 What the Danish call hygge is a sense of cozy contentedness, and the concept became popular worldwide in 2016 after the publication of Meik Wiking's book The Little Book of Hygge. While hygge is often associated with happiness, it is often cultivated through the environments in which we spend our time.
From lighting to paint colors and aromas to textures, try these home interior tips to immerse your house in warmth and tranquility this winter.
1. Spruce Up the Paint Color
If you're in the mood for an easy, cost-effective color solution this winter, consider painting your interior walls. By changing the color in a room, you can impact the way you feel in that space. Certain colors evoke different moods, and you have the power to control the energy in your home. Painting warmer tones on your walls can root you to the space and cultivate a grounded, serene environment. Soft neutrals — whites and grays — are popular wall colors. Add a little more color with a soft sage green or a deep blue. Even unexpected colors can make excellent choices while still being organically inspired. A surprising yet uplifting color for a kitchen island can be just the life needed to bring the space to life.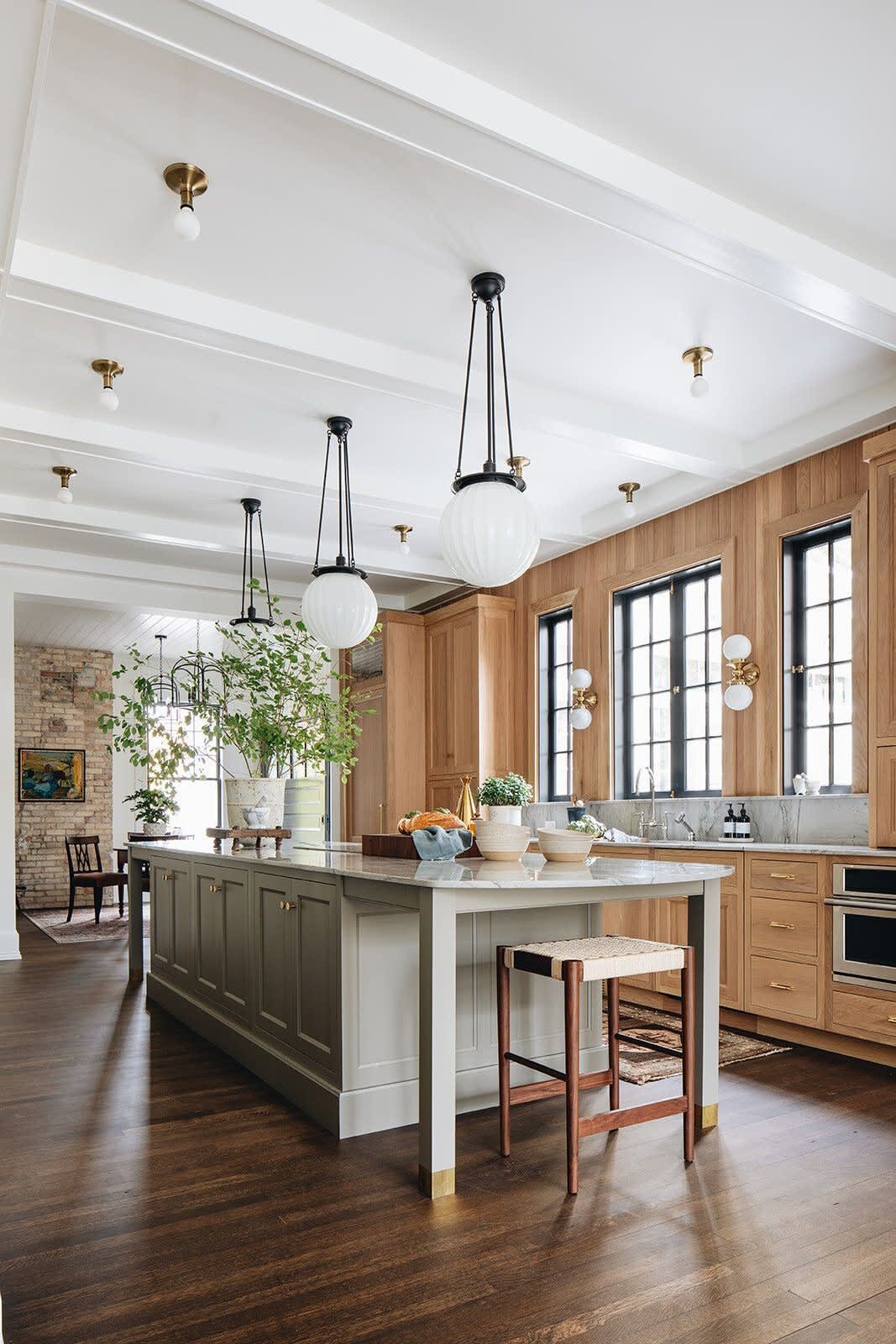 2. Spread Warmth Through Accents
Fortunately, if you're not ready to do a complete room makeover by painting the walls, there are myriad other ways to incorporate warm colors throughout your living space. Using the 60-30-10 rule of design, you can create a balanced feel in any room in your home. This technique involves keeping 60% of your room a primary (often neutral) color, then selecting a complementary hue to augment 30% of your space. The final 10% of your area should be dedicated to a surprising accent color. Because this accent is the smallest proportion of the ratio, it can be bold and brilliant. Trading tired hues such as slate grays and cool-toned blues for warmer shades can immediately infuse any room with a welcoming ambiance.
3. Light a Candle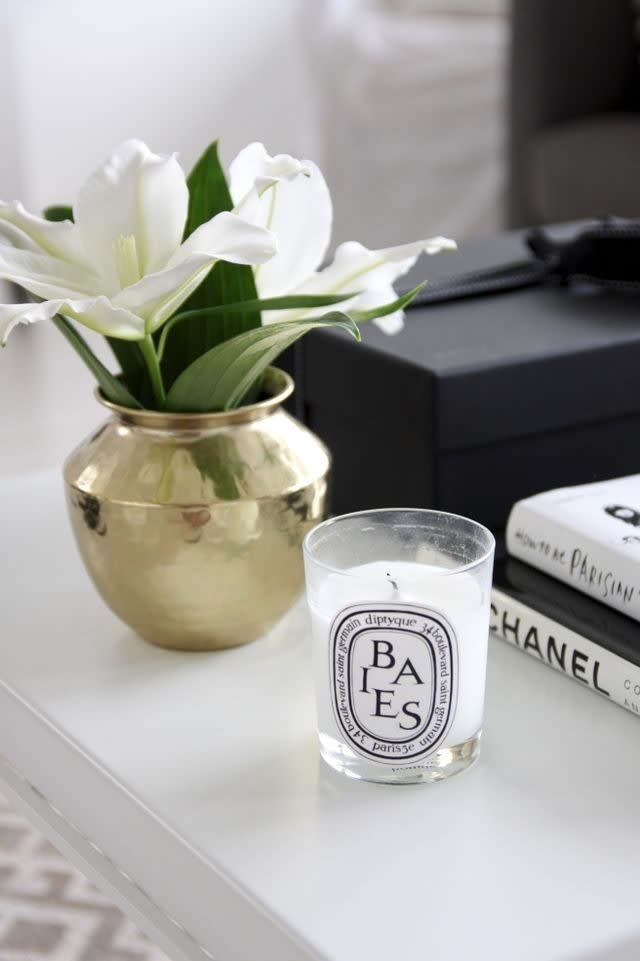 Pinterest
On a winter day, lighting a candle can instantly boost your mood. Light is intrinsically important to hygge-style comfort, and candles radiate soft, diffused light that casts a warm glow on any room. Because candles come in a multitude of shapes, colors, and styles, you have a plethora of options to use as accents. Stylish, decorative lanterns work well on mantles, and miniature tea lights are small but make a breathtaking impact in your space once lit.
Scented candles can provide another level of immersive relaxation by stimulating your sense of smell. However, if you're sensitive to strong scents, consider choosing candles made with unscented wax. Flameless LED candles are an excellent alternative for anyone with children or pets who don't want to risk an open flame. Battery-powered candles can often be set on a timer to illuminate your living room every evening. Trading the harsh overhead lights for a candle's soft flame is a surefire way to increase your home's coziness tenfold.
4. Clear Out the Clutter
It's natural for messes to grow in your home over time, and decluttering your interior is a simple yet incredibly effective way to breathe new life into your space. Visual clutter can often create mental clutter and impact your mindset. Routine deep cleaning is a brilliant way to keep your home at its ultimate coziness level. Tidy up the coffee table books, dust the shelves, and sort through the pile of mail you've accumulated. Making the bed is a quick way to smooth out the wrinkles in your bedroom and create a clean, crisp environment to put your mind at ease.
5. Bring in the Firewood
Lighting a fire in the hearth can be an excellent way to instantly up the coziness in your living room. There's nothing more relaxing on cold winter's eve than cuddling up next to the fireplace with a cup of tea or hot cocoa. Additionally, sonic cues can signal a sense of relaxation in our brain, and the crackle of a warm fire can create ambient noise that lulls our busy brains into a place of peace. Gas fireplaces create a similar effect so fire them up.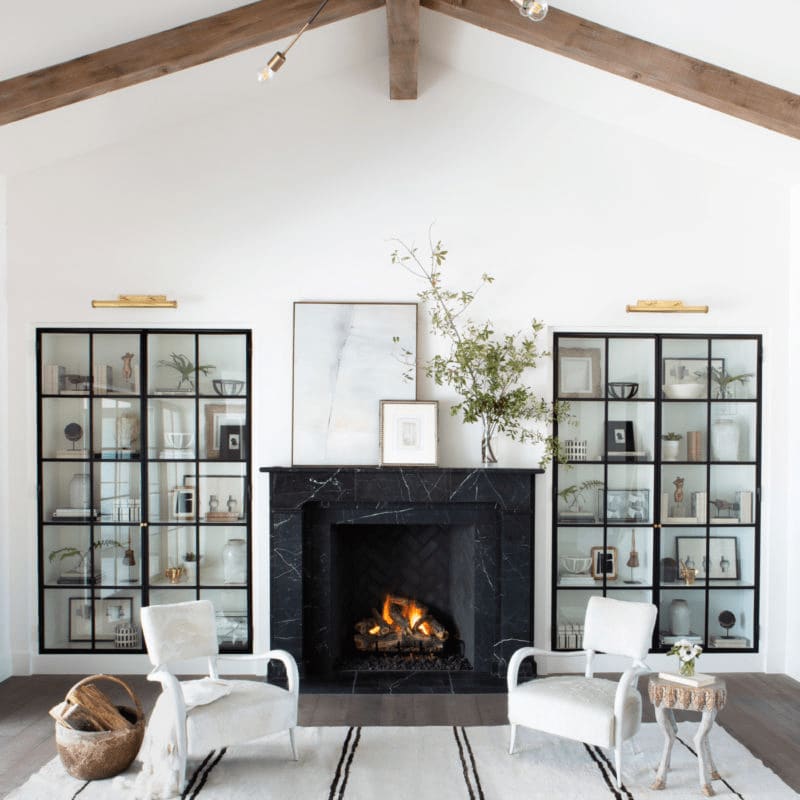 6. Add Fresh Greenery
One of the best ways to invigorate your space is by adding fresh greens to your space. Typically, we think of cutting fresh flowers in the spring to spruce up the kitchen or living room, but you can still bring nature indoors during the wintertime. Boughs of holly and sprigs of mistletoe are obvious choices for winter greens but don't stop there. Adding evergreen branches to a bouquet or crafting a natural garland adds a healthy dose of green to any room. Pine cones add a bit of texture and dried yarrow's rich color is perfect throughout the winter.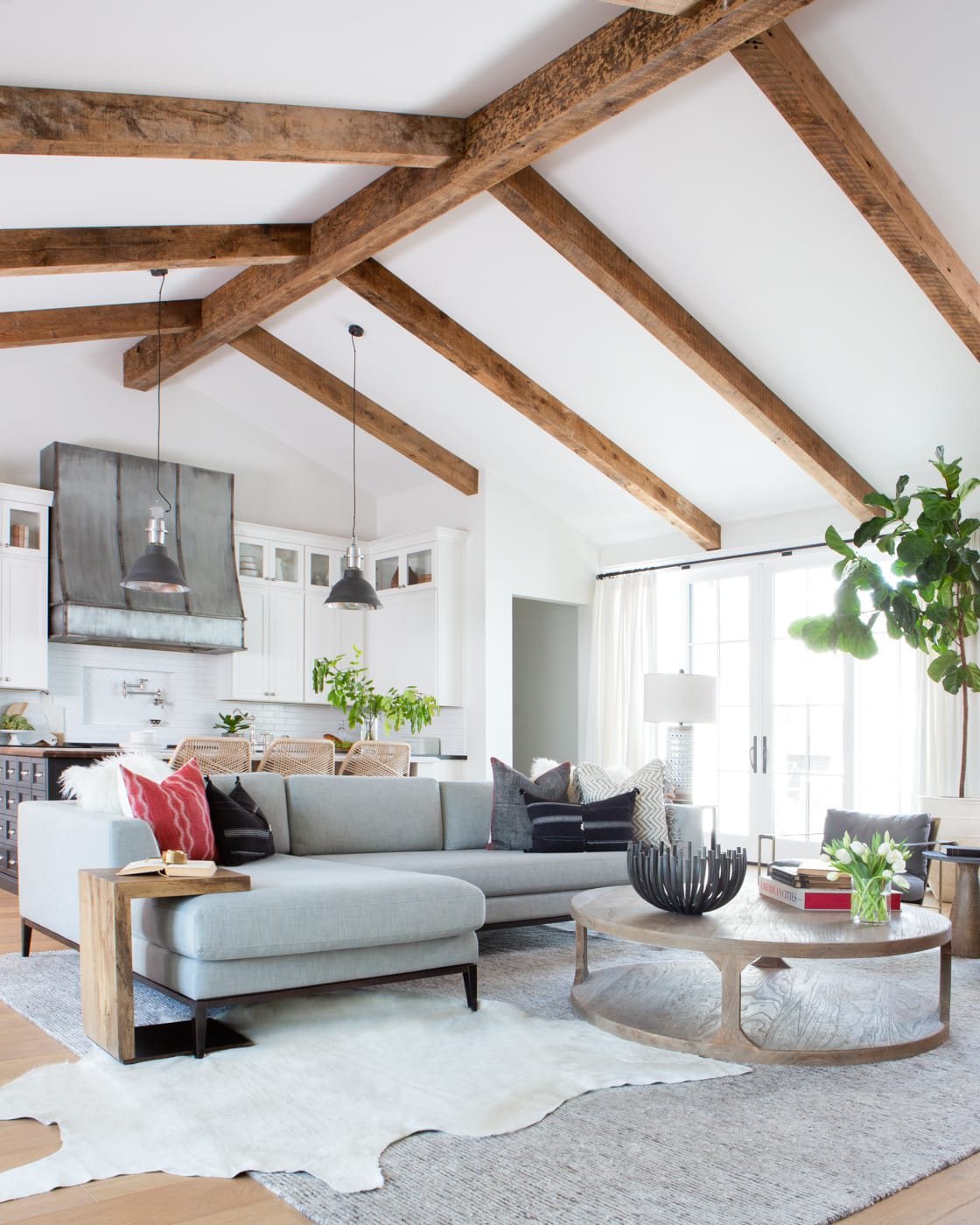 7. Incorporate Carpets and Rugs
If your home touts historic hardwood flooring, you can cozy up the space by adding rugs for a layer of comfort that is both practical and stylish. Decorative rugs add an extra dimension to your room and their artistic designs can be as bold or as subdued as you like. Choose luxe hues, from rugs that pay homage to vintage pieces like the Studio McGee collection or for a dose of neutral, check out a local favorite, Redi Cut Westport. For even more texture, consider layering rugs on top of each other to evoke a bohemian flair. Whether you lay them off-kilter or align them evenly, this unique style is a subtle way to create depth in any space.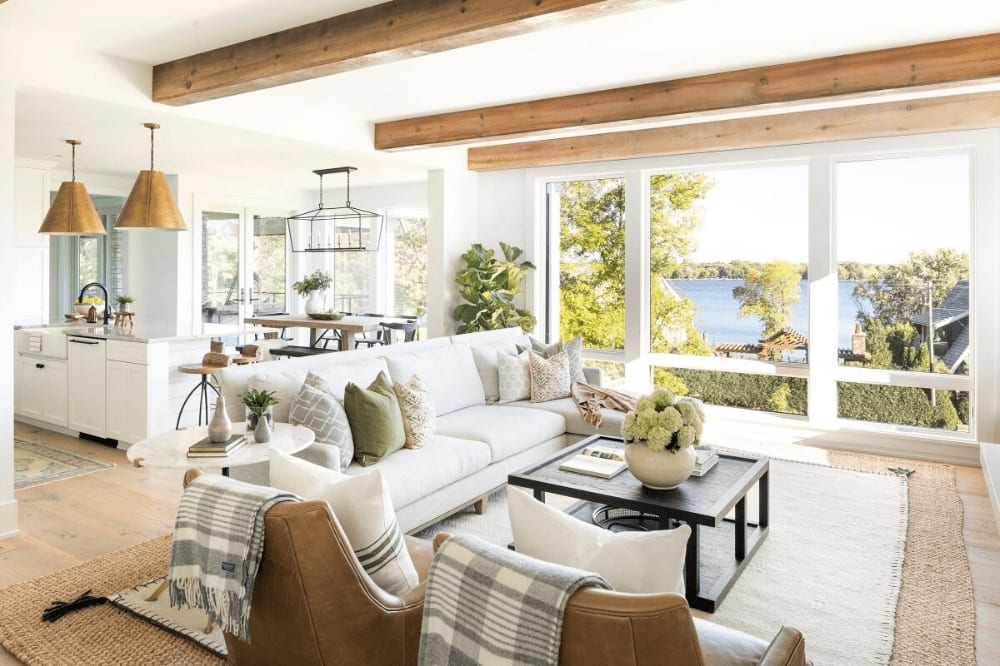 8. Update Your Bookshelves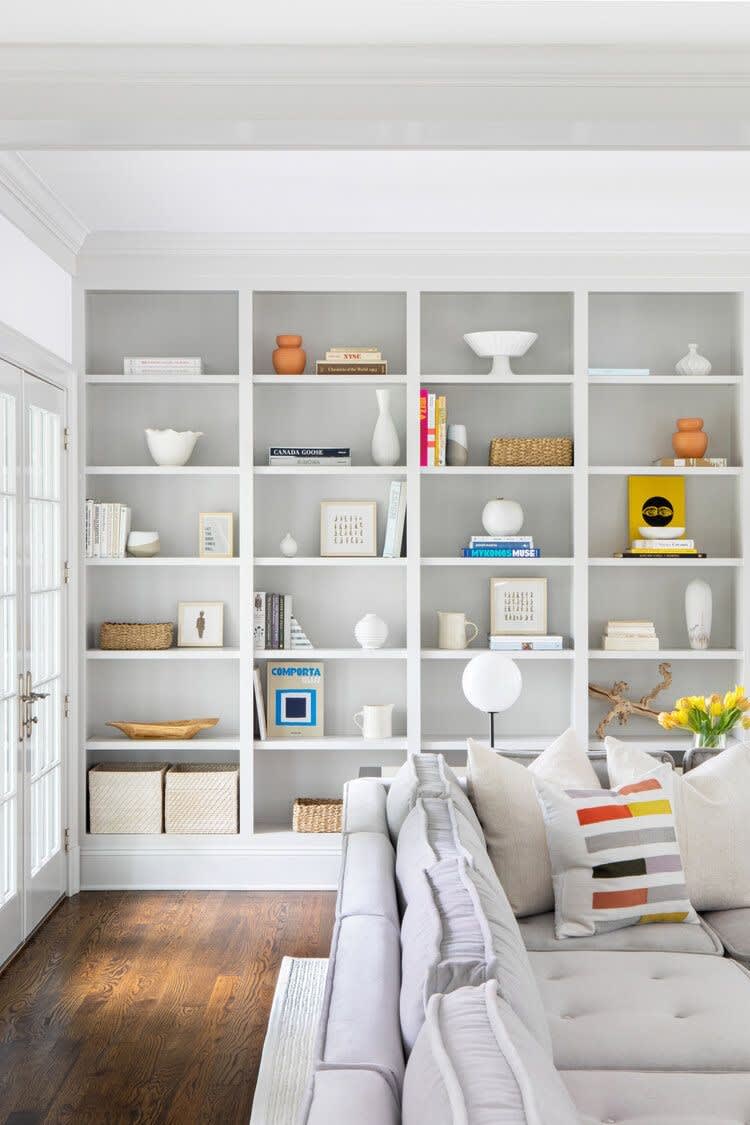 One of the most understated ways to add a sense of comfort to your home is through the decorative use of books and special objects. Books are incredibly versatile and can be incorporated in nearly every room to add a sense of warmth and depth. If your home has built-in bookshelves, there's no excuse not to utilize these gorgeous inserts by dressing them in your favorite reads. However, even rooms without built-in shelves can add wall shelves or standing bookshelves for a layer of literary texture. Stacking books and other important collectibles on a coffee table is a simple way to add visual interest too.
9. Mix Textures
So long are the days of cookie-cutter design. This winter, ditch the monotonous feel and focus on mixing eclectic elements to create depth and dimension in your home. Without texture, your home may feel too cold or single-note, but combining unexpected pieces can create visual depth that imparts a welcoming, lived-in feel. Pairing vintage-inspired rugs with leather armchairs and oversized knit blankets along with a modern velvet sofa can create a three-dimensional scheme. Belgian linen pillows add a unique, casual aesthetic that can be offset with transitional or even traditional lighting.
10. Install a Security System
Although it might initially surprise you, installing a security system can boost your home's sense of coziness by providing peace of mind. True relaxation requires a safe environment, and your home deserves the highest quality technology. Google's Nest cameras, doorbells, and security alarm systems are excellent tools that allow you to keep an eye on your home.
If you're interested in learning more about Fairfield County real estate, reach out to us today for more information. The Riverside Realty Group is dedicated to finding a home you love in lower Fairfield County.