Whether you are planning to list your home or you just want to give your living quarters a deep clean, deodorizing in the Spring is a very important step. Many people don't realize that their home plays host to a multitude of scents and while daily, weekly, or even bi-weekly deep housekeeping helps to reduce bacterial and germ spread, deodorizing is that final step that ensures the air is cleansed and purified. We found a great write-up on the Scary Mommy website with some fabulous product performers in the deodorizing category. Check out the LINK HERE for the list and where to purchase these scent eliminators.
Along those same lines, we also discovered an amazing post HERE written by a Utah duct and vent cleaning service. We like the list of natural deodorizers they offer as solutions to the Spring stink.
For our potential sellers, check out the list below of "to do" items to help prepare your property. Buyers will be ecstatic if your home smells clean and feels move-in-ready with little cleaning or repairs to tend to.
Spring Cleaning Checklist for Sellers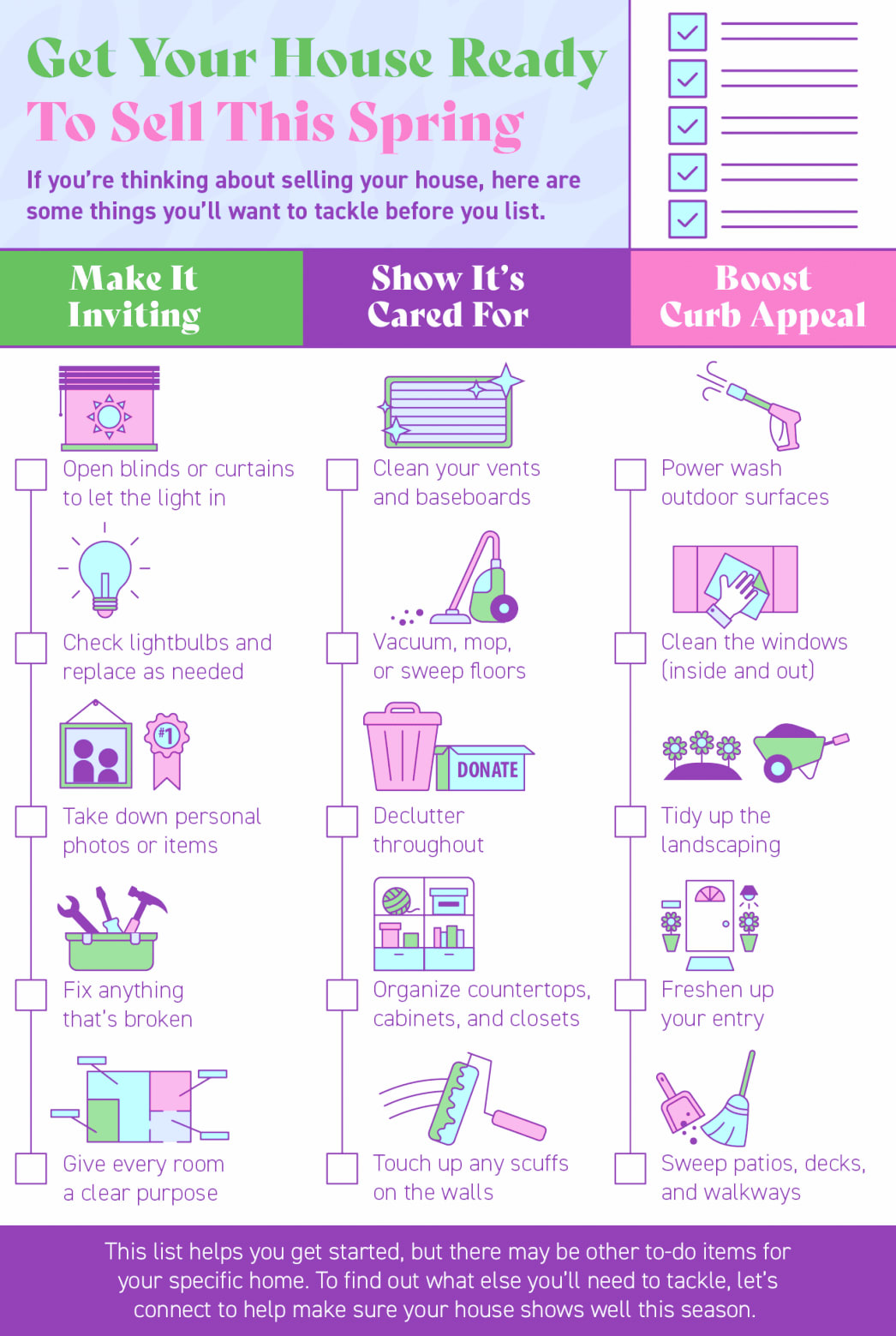 Some Highlights
If you're thinking about selling your house this Spring, there are some things you'll want to tackle before you list.
Spend your time on tasks that make it feel inviting, show it's cared for, and boost your curb appeal.
To determine the full list of things you'll want to tackle for your home, you need the opinion of a trusted expert. Let's connect to help make sure your house shows well this season.