We were thrilled to see this amazing checklist pop up on Keeping Current Matters. It provides a great visual "to-do" list for prepping a home for listing. If you need professional help with any of these tasks, please reach out. We have a network of highly qualified partners who we would be happy to recommend, it's part of The Riverside Realty Group's Concierge Advantage.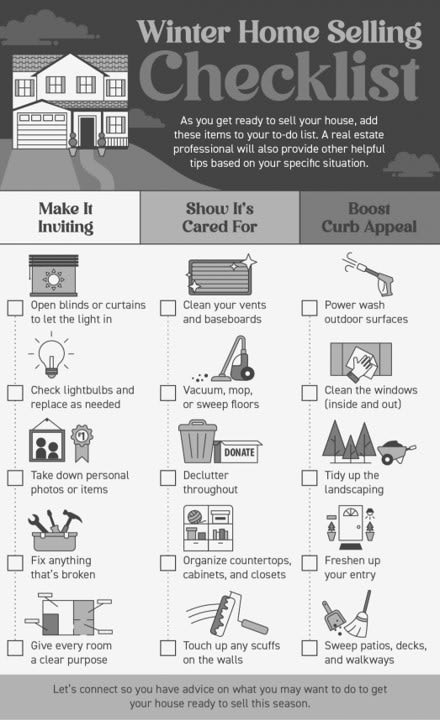 Some Highlights
As you get ready to sell your house, focus on tasks that make it inviting, show it's cared for, and boost your curb appeal.
This list will help you get started, but don't forget, your TRRG agent will provide other helpful tips based on your specific situation.
If you are ready to make a move in 2023, reach out so that we can connect you with your TRRG agent. They will be able to give you advice on what you may want to do to get your property ready to sell this season. Not working with one of our agents yet, we would love to make an introduction!
LOCAL MARKET LEADERSHIP
WORLD CLASS CONNECTIONS
As Fairfield County's top independently owned and operated boutique real estate brokerage, all decisions are made in-house and not in remote places removed from market nuances. Our ability to stay on the pulse of what's happening on a hyper-local level means that combined with cutting-edge technology, our agents are powered by the most relevant and timely data. By delivering an innovative and custom approach to buying and selling real estate, our clients benefit from The Riverside Realty Group Concierge Advantage. Reach out if you would like to learn more about how partnering with an agent on our team is the right move. Our doors are always open.